Top 10 HSFB Leagues in America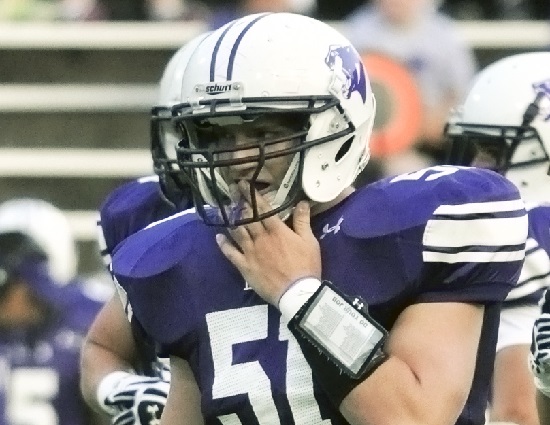 No matter the time of year there are debates surrounding high school football rankings.
Whether it is which team is the best during the year or which state is tops on the totem pole in the offseason; one thing that is not debatable is the fact that there are great teams all over the country.
The next layer in the discussion is that some local areas are fortunate to have several great teams just down the street from one other, forming some of the best leagues/divisions/regions in the nation. That simple truth leads to another debate: which collection of teams that play on the regular is the best.
From our perspective these are 10 that have produced state championships, HSFB100 rankings, and collegiate level talent all while demonstrating a competitive, winning tradition.
Take a look around the country to help better understand the lay of the land and be sure to vote for the best, and sound off on The Varsity Board — or in the comments section at the bottom — if you think we missed one that should have gotten some more respect.
We listed our alphabetically and not in the order of which we see them.
You can read about each of the 10 as the season gets started by scrolling down or you can skip to each section by clicking on the names of the leagues as follows: Big North-United, Central Catholic, Chicago Catholic, District 8-6A, GCL-South, Metropolitan Conference, Mission League, Region 1-6A, Trinity League, or the WCAC.
POST YOUR THOUGHTS ON THE VARSITY BOARD: Create a user name | Post
BIG NORTH-UNITED in Northern New Jersey
The Big North is widely regarded as one of the best football leagues in the country — some years topping the chart as the best. It also has the one prize that no other team from any of the other Top 10 leagues can claim in the last 20 years — a HSFB100 National Championship.
Don Bosco Prep (Ramsey, NJ) finished No. 1 in 2009 and was also the runners-up in 2011. In 2014, Paramus Catholic (NJ), Bergen Catholic (Oradell, NJ), and Don Bosco all finished ranked in the HSFB100 and this season, four of the five teams in the Big North enter the season ranked as well with St. Joseph (Montvale, NJ) joining the group.
The teams will stake reputation and put it on the line against some of the best competition this season. It will combine to play 21 out-of-state opponents and 26 HSFB100 teams. The big matchups are headlined by PC, BC, and St. Joseph each playing IMG Academy (Bradenton, FL); Don Bosco playing Bishop Gorman (Las Vegas, NV) and DePaul (Wayne, NJ) playing Good Counsel (Olney, MD).
Paramus Catholic enters the season as a narrow favorite to repeat as champions but it figures to see plenty of tests. It returns enough weapons on offense to live up to the expectations. 2018 quarterback Allan Walters returns after seeing some action last season as a freshman. He will have returning weapons in both the run and pass game. Three-star recruit Amir Copher will anchor the offensive line. The defense loses playmakers in each level but still expects to be fierce in 2015. The 247Sports Composite No. 1 overall recruit for the class of 2016 is Paladin defensive tackle Rashan Gary. He will have three-star junior defensive tackle Corey Bolds by his side and if anything gets past them, 2017 four-star linebacker Drew Singleton awaits.
Bergen Catholic will lean heavily on the arm of senior quarterback Jarrett Guarantano, a four-star Tennessee commit. Guarantano will throw to three star-receiver Gene Coleman although the Crusaders will likely need other playmakers to emerge to keep pace in this competitive league.
Don Bosco Prep enters the season nearly neck and neck with Paramus Catholic for the top spot in the Big North. It will have running back Malik Bakker back behind a very talented offensive line. Defensive end Brandon Simon has made noise over the summer and will lead an abundance of talent in the defensive unit.
St. Joseph Regional will see turnover at the quarterback position but returns its top two leading rushers in Brian Kearns and John Giles-Harris. Junior linebacker Louis Acceus returns as the team's leading tackler from a season ago. The 2017 prospect holds offers from Miami, Florida and Boston College. The Green Knights could have the best defense in the league as it has added talent through transfers and may push further up the HSFB100.
The strength of the Big North is punctuated by the perceived bottom of the top being strong.
DePaul is in its last year with the league as it will move down in classification next year but will go out with a band as its boasts plenty of college recruits on both sides of the ball. When talking about this group, however, it starts with five-star, Ohio State commit, Kareem Walker. Walker returns after a 1,607-yard and 26 touchdown season. He will be complimented by three-star wide receiver Hasise Dubois (Virginia) and Terrell Vassel. Dubois and Vassel combined for 61 receptions, 1,357 and 12 touchdowns in 2014. Michigan State pledge Thiyo Lukusa is a three-star on the offensive line. The defense is equally impressive. Three-star Nebraska commit Quayshon Alexander had 19.5 sacks a year ago on the defensive line. The supporting cast of defensive linemen includes two-star Michael Dwumfour (Penn State) and Andre Evans. The duo combined for 14 sacks and will be a force with Alexander. The vicious pass rush could be a contributing factor to a secondary that returns 12 interceptions from 2014. DePaul also has a loaded up and coming class of 2018 athletes that will support the talented senior class.
How is that for a last place, winless team in league play from a year ago?
CENTRAL CATHOLIC LEAGUE in Detroit
Any league that has two teams crowned as state champions in the same season is deserving of being mentioned with the best in the nation.
De La Salle Collegiate (Warren, MI) and St. Mary's Prep (Orchard Lake, MI) were Division 2 and Division 3 state champions, respectively. Brother Rice (Birmingham, MI) claimed the league championship but was knocked out of the state playoffs as a part of the title run by De La Salle.
Entering the 2015 season, St. Mary's Prep is the consensus pick to come out on top in the Catholic Central League and is the only one ranked in the HSFB100.
It returns several key pieces on offense including senior offensive lineman Cameron Kolwich (Northwestern), senior running backs Brandon Adams and Justin Myrick, and speedy wide receiver Kahlee Hamler. Hamler will be a junior and already holds 16 offers including Louisville, West Virginia, and some of the top teams in the BIG 10. The defensive side of the ball will be led by the linebacker position that returns senior Pierce Bauer and will add juniors Dwayne Chapman and four-star Joshua Ross, who has offers from Michigan, Michigan State, Ohio State and more.
De La Salle Collegiate expects to be the strongest challenger for the league crown.
The Pilots return a wealth of talent, headlined by 2017 running back Allen Stritzinger. The workhorse rushed 244 times for 1356 yards and 20 touchdowns as a sophomore. Brother Rice will be in a transitional year after losing four-star quarterback Alex Malzone, three-star wide receiver Grant Perry and defensive end Jack Dunaway all to the University of Michigan.
Talent is still around but the team could be pushed by Catholic Central (Detroit, MI) and University of Detroit Jesuit (Detroit, MI) for third place in the stout Catholic Central League.
CHICAGO CATHOLIC LEAGUE in Chicago
Of the five teams in the Chicago Catholic, zero produced a losing record in the 2014 campaign.
Even more impressive only one team has in the last four seasons.
Last year Providence (New Lenox, IL) led the way winning a Class 7A state championship helping produce its No. 75 ranking in the final 2014 poll.
Providence will be solid once again, as will Loyola Academy (Wilmette, IL) but Mt. Carmel (Chicago, IL) enters 2015 as the favorite. Quarterback Anthony Thompson (Northern Illinois) brings high hopes to Mt. Carmel in 2015, as does the rest of its balanced roster. A.J. Ries will aid Thompson on the offense as the team's lead back. Sophomore Houston Griffith will be a playmaker in the secondary.
Providence will enter the 2015 with big losses on offense, including its quarterback, receiver Miles Boykin (Notre Dame), and tight end Nate Vejvoda (Iowa). Leading rusher Richie Warfield returns and looks to fill the offensive void. Loyola returns several Division 1 players including defensive tackle Ben Leroy (Northern Illinois), tight end Eric Eshoo (Northwestern), and offensive lineman John Shannon (Notre Dame).
Former, traditional power St. Rita (Chicago, IL) last won the 2012 state championship, expects to be down this season with a lot of key players lost on offense.
The same can be said for Brother Rice (Chicago, IL) but don't tell that to their non-league opponents, who they normally have little trouble with.
DISTRICT 8-6A in South Dallas, TX
In short: this district is top heavy. Very, very heavy.
Cedar Hill (TX) and Desoto (TX) have been HSFB100 mainstays in each of the last four seasons with Cedar Hill playing in the last three state finals, winning two, and DeSoto being held at bay by Kyler Murray and an impressive run by Allen (TX).
Desoto finished the last three final rankings at No. 20, 5, and 7, respectively, and is in the Top 50 for the current season.. Cedar Hill was almost equally impressive at No. 11, 8, 58 in over that span.
Mansfield (TX), South Grand Prairie (Grand Prairie, TX), and Duncanville (TX) are all emerging powers. Mansfield has downed DeSoto twice in the last three years. While Duncanville hired former Dallas Skyline (TX) coach Reggie Samples this offseason and is expected to make a major improvement, rapidly.
Cedar Hill doesn't take kind to the word rebuild. Despite losing 10 players with star ratings to the college level, it will have plenty of talent in 2015. Lose quarterback Justin McMillan to LSU? Insert 2017 three-star Avery Davis.
An All-American running back departs for USC after a 2,440 yard and 34 touchdown season? The Longhorns have it covered with a 2017 four-star tandem in Kaegun Williams and Jaylon Jackson.
What the team does have coming back is a tremendous back seven. Three defensive backs and two linebackers return with two-star ratings or better. The defensive line could be the weakest spot on that side of the ball but defensive tackles Clifton Coffey and Joseph Lamott will have something to say about that. Cedar Hill will have plenty of tests to prove its mettle and a playoff date with Katy could happen for the fourth straight year.
Desoto fell to eventual national champion Allen in the second round of the state playoffs last season — it was the third time Allen got over on the Eagles.
Even with the loss of nine players that had star ratings, Desoto is in the hunt for both a Lone Star state championship despite a difficult opening loss to Arlington Martin. Quarterback Tristen Wallace is a three-star, Ohio State commit and will be a key factor in determining the success of the Eagles. He will look to K.D. Nixon, the team's leader in receptions last season, in the passing game. Junior running back Jaylin Nelson is back after a 969 yard and 14 touchdown season. La'Darren Brown returns from injury and expects to share carries with Nelson. Brown is a two star running back committed to Oklahoma State. A threesome of defensive backs will lead the defense in three star A.J. Green, Neiman Armstrong, and Caleb Abrom. Desoto has a loaded schedule that includes IMG Academy, 21 Steele, Cibolo (TX) and league foes, before a daunting playoff path.
Grand Prairie (TX) and Midlothian (TX) make up the bottom of the league and are extremely unlikely to make the playoffs as the four spots are destined to go to the two heavyweights and two of the three emerging programs.
GREATER CATHOLIC LEAGUE-SOUTH in Cincinnati
The loaded GCL features all of its teams ranked in the Top 10 in the state of Ohio and three in the HSFB100 with its last member likely to gain entrance next week if it win.
La Salle (Cincinnati, OH) went from an also-ran to winning its first state championship last season and found itself at No. 12 in the final national poll. It opened the year in the HSFB100 and is currently NO. 25 in the Media Compilation Poll.
Archbishop Moeller (Cincinnati, OH) with back-to-back state champions in 2012 and 2013. St. Xavier (Cincinnati, OH) has won a share of a national title earlier in the 2000s and has always played on the most difficult schedules in the country. Elder (Cincinnati, OH) was winless in GCL play last season but defeated eventual state champions, St. Edward (Lakewood, OH) early in its schedule.
St. Xavier enters the season as the narrow favorite to come out on top in this daunting league. It will have 2017 four-star quarterback Sean Clifford (Penn State) leading the way. Clifford will have a pair of 6-foot-5 targets to throw to in Noah Davis (Michigan State) and Andrew Homer (Miami of Ohio). It will have holes to fill on defense with the loss of linebackers Justin Hilliard to Ohio State and Cole Jones to Army.
La Salle will be right there, returning a lot of talented players from its young state championship team. Record-breaking running back Jeremy Larkin (Cincinnati) will be its staple on offense. Larkin rushed for over 200 yards in seven games last season, in route to breaking school records for rushing yards, points, and touchdowns in a season.
Moeller will be in the mix as well.
The Fighting Crusaders senior three-star quarterback Thomas MacVittie (Pittsburg) along with four-star tight end Jake Hausmann (Ohio State) — although both got dinged in the opening week win and could miss two-to-four weeks. Three-star kicker Matthew Coughlin (Michigan State) will be another weapon to put points on the scoreboard. The defensive side of the ball may even better with defensive ends Ryan Smith and Jeremy Mesier, linebackers John Grigg and The-moor Kelly and defensive back Jayden Crutchfield all expected to continue their playing careers beyond high school.
The GCL will be tested in 2015 playing loaded schedules. St. X will play four fellow HSFB100 opponents including in state foes Colerain (Cincinnati, OH) and St. Ignatius (Cleveland, OH). La Salle will also play four ranked opponents including Colerain and already defeated Carmel (IN). Moeller will play five ranked opponents that include St. Ignatius, Don Bosco and has already better ranked-Indy Cathedral (IN).
METOROPOLITAN CONFERENCE in Indianapolis
When four teams from your league make up half of the final eight teams in the state playoffs, you have something to talk about.
When three of the final four teams in state are from the same league people take notice and when the two teams from the same league play for the title, people write debate articles about it.
That is the case with the Metropolitan League in Indiana, which earned three of those teams' final HSFB100 rankings in 2014.
Last year Warren Central (Indianapolis, IN), Carmel (IN), Ben Davis (Indianapolis, IN) and Center Grove (Greenwood, IN) all made it to the state quarterfinals with Ben Davis winning the championship against Carmel, 42-21.
This year, Carmel is one of two team from the Metropolitan to start the season in the HSFB100. It will miss production from three-star Isaac James and its two leading rushers from 2014 but shouldn't skip a beat. Quarterback Michael Victrup, who has offers from Air Force, Navy, and Army, returns and has receivers John Ramsey, Jalen Walker, and Ethan Merriweather to hook up with in the passing game. The defense will be led by three star linebacker Noah Burks, who is committed to Wisconsin. Cameron Hunt and Alek Akins will compliment Burks on that side of the ball.
Defending state champion Ben Davis is a second team in the national rankings will be vying to repeat but the loss of many defensive players and quarterback Kyler Castner to Columbia lends to regression. Three-star athlete Chris Evans returns after a dynamic season that included 1,249 rushing yards and 18 touchdowns to go along with 51 receptions and 10 touchdowns through the air. Evans is a Michigan commit who will be leaned on heavily on the offensive side of the ball. The defense loses nine leading tacklers from 2014 and brings back only one player who recorded a sack and none that produced an interception.
Warren Central will also see a lot of turnover on both sides of the ball. Its quarterback, leading rushers and leading receivers all graduated from a season ago. Jalen Coe will be the team's leading returner in carries (59) and receptions (15). The defense loses a lot as well, headlined by four star defensive back Mykelti Williams, who took his talents and six interceptions from 2014 to Notre Dame.
Center Grove returns much more talent than the aforementioned and could climb the ladder of the Metro League. Quarterback Joey Siderewicz is back behind center as is Titus McCoy, who was second on the team in receptions, carries, and rushing touchdowns. The defense returns plenty of talent anchored by defensive linemen Jovan Swann and Cameron Tidd.
Lawrence Central, Pike, Lawrence North, and North Central round out the league.
MISSION LEAGUE in Southern California
Three ranked teams will battle it out for the Mission League crown in 2015 — as the trio did a season ago. Bishop Amat (La Puente, CA), Crespi (Encino, CA), and Serra (Gardena, CA) all finished at 5-1 with the tie breaker going to Bishop Amat for playoff seeding purposes. Each team returns a lot of impactful players which will make for a great league title race prior to entering the Pac5 playoffs.
Bishop Amat will be led by a pair of four star USC commits in Tyler Vaughns and Trevon Sidney. The duo will see a lot of time on both sides of the ball at receiver and defensive back. Quarterbacks Ryder Ruiz and Damian Garcia return after both passing for over 1,800 yards in 2014.
Crespi will return senior running back Jalen Starks (UCLA) coming off of an 897 yard and 11 touchdown season in a backup role. Sophomore quarterback Hamish McClure could start what many believe will be a bright high school football career. The defense graduated four star safety Marvell Tell (USC), four star linebacker DJ Beavers (Washington) and three star defensive tackle Vaimoe Sekona (Oklahoma State). It will be up to seniors Marcus Moore, Zari Leacock, Anthonie Doxey, and juniors James Townsend and Mason Tolliver to compensate for the big losses. Serra (8-3, 5-1) knows all too well what big losses on defense feels like.
The Cavs graduated five star linebacker John Houston and five star defensive tackle Rasheem Green who are now both freshman at USC. Additionally, four other players were lost to the college ranks on the defensive side of the ball. Even with the losses, Serra will remain right in the mix in the Mission League. Dual threat quarterback Khalil Tate (Arizona) will lead the offense once again with many weapons at his disposal. The defense reloads with future college players at each level. Four star Wole Betiku (UCLA) and three star linebacker Blake Walls (San Jose State) will be hard to get by. Four star safety Brandon Burton, a national recruit and CJ Pollard (USC) will make passing hard on opposing quarterbacks.
Notre Dame (Sherman Oaks, CA), Alemany (Mission Hills, CA), Chaminade (West Hills, CA), and Loyola (Los Angeles, CA) although very talented, will likely be battling it out for a fourth place finish and potentially an at-large berth into the Pac5 playoffs.
Bishop Amat lost to Mater Dei (Santa Ana, CA) as its lone HSFB100 matchup last week. Crespi will play St. John Bosco (Bellflower, CA) and Orange Lutheran (LA) outside of league and Serra will play Corona Centennial (CA) and Narbonne (Harbor City, CA).
REGION 1-AAAAAA in South Georgia
The collection of teams in Region 1-6A is led by national power Colquitt County (Moultrie, GA) which finished the 2014 season ranked No. 4 in the country after a state championship victory over Archer and has moved back into the Top 10 through two weeks of play.
Valdosta (GA) and Lee County (Leesburg, GA) finished 2014 second and third in league play in 2014 but Tift County (Tifton, GA), Lowndes (Valdosta, GA), and Camden County (Kingsland, GA) expect to shake things up in 2015 — Lee has already played its way into the HSFB100, too.
Colquitt County enters with signal caller Chase Parrish back after passing for 2,835 yards and 26 touchdowns in 2014. He will have three-star wide receivers Kiel Pollard and Ty Lee to throw to. The pair combined for over 100 receptions and 19 touchdowns last season. The loss of running back Sihiem King and his 2,090 yards and 37 touchdowns will hurt but the Packers will have several candidates to make up for his production. The defense will have a pair of three-star linebackers return in Ja'Quain Blakely (Tennessee) and Dee Walker.
Camden County returns a lot of weapons in its rushing attack offense including Brandon McMaster, Kevon Brewington and Harrison Poole along with quarterback Antonio Hamilton to compliment them. Several defensive standouts remain intact as well, including Zeke Moore, De'andre Gardenhire-Washington, and Dondre Winn. This core of players is expected to help Camden improve from its winless league record in 2014.
Lee County also returns its quarterback in Garet Morrell, a two-star Marshall commit. He will have the benefit of being protected by three-star Georgia commit Chris Barnes on the offensive line. Steven Wallace and Tray Eafford will add to the offensive output. The defense will have playmakers at each level beginning up front with defensive tackle Aubrey Solomon, a 2017 four-star being recruited by Alabama, Auburn, Florida State and Florida. Linebacker Ronald Wilson and defensive back William Bryant linger not far behind.
Valdosta will also return its quarterback in Seth Shuman to go along with a pair of running backs – Deangelo Williams and Orlando Henley. Two-star linebacker Todd Bradley will anchor the defense. The team could be at a pivotal point with the current coaching staff as its playoff exits have been abrupt, unexpected, and increasingly disappointing.
Lowndes had high hopes coming into the season but an opening week rout at the hands of Roswell (GA) tempered expectations to some degree. The Vikings have slid back from what the program was in the mid-2000s when it was the team with the most top-end talent in the Region. The results have coincided with the decline in talent.
TRINITY LEAGUE in Southern California
Most arguably the top league in the country also resides the highest ranked team in the country – St. John Bosco. No. 1 Bosco leads a pack of four HSFB100 teams from the league with Orange Lutheran, Mater Dei, and Santa Margarita (Rancho Santa Margarita, CA). JSerra (San Juan Capistarano, CA) enters the 2015 season unranked, but finished at No. 30 in the final poll of 2014 and looks to build off its best season in school history. Servite (Anaheim, CA) has seen several players transfer out but talent remains and a new coaching staff looks to restore the winning tradition.
Few teams can graduate an All-American quarterback and expect to be better the following season but that is exactly what St. John Bosco figures to do. Josh Rosen, the 2014 quarterback for the Braves, and recently named starter at UCLA will be replaced by senior Quentin Davis. He will have a three-year Bosco constant to hand the ball off to, in four-star Washington commit Sean McGrew. The team leader accounted for 1,814 yards and 28 touchdowns as a junior. Three-star receivers Anselem Umeh and Kristian Gilbert along with two-star Jared Harrell will be top targets in the passing game. The strength of the defense will be led by at least four future collegiate players in the secondary. Four-star DJ Morgan will lead a trio of three-star defensive backs in Mykal Tolliver, Traveon Beck, and Bryce Turner. The defense also expects contributions from Australian rugby player turned defensive end in 6-foot-5, 240-pound Brent LeRoux.
Orange Lutheran returns a lot of talent and is expected to have a big increase in success in 2015 after being winless in the league last year. The Lancers return quarterback L.J. Northington and at least three offensive line college prospects. Dominik Austin will be the feature back and Elijiah Bynum will be a weapon on both sides of the ball. Junior defensive back Brandon McKinney will prime the defense from the secondary.
Mater Dei will be right there with Orange Lutheran in an effort to replace Bosco at the top. The Monarchs will be in a transitional year at quarterback but have enough talent to compensate. Four-star Frank Martin (USC) will be the leader of a big offensive line. The receiving corps will include three-star Andrew Collins, junior four-star Osiris St. Brown, a recent transfer from Servite, and his brother sophomore Amon-Ra St. Brown. Four-star linebacker Curtis Robinson (Stanford) will lead the defense — which is always one of the most physical in all of California — and could also see time at receiver, as he did in 2014.
Santa Margarita also looks to improve in 2015 due to in large part the return of four-star quarterback KJ Costello (Stanford) and the addition of four-star receiver Dylan Crawford. The duo should put up big numbers on offense. Crawford, who transferred to Santa Margarita in the summer, is expected to sit out the first four games of the season. The defense has playmakers at each level in defensive tackle Ryan Morris, linebackers Tanner Matthews and Austin Barrette, and defensive back Noah Rasheed.
JSerra enters the season with a lot of talent graduated from its runner up finish in league play last season. A pair of Washington commits will be a force on the offensive line in four-star Luke Wattenberg and two-star Nick Harris. Edward Vander will have the benefit of running behind them again, coming off a 1,388 yard and 22 touchdown season. Linebacker Cory Selenski, a transfer from Dana Hills, and defensive back Connor O'Brien will be standouts on defense.
Servite had one of the most talented rosters in the league last season but not much to show for it. A new coaching staff is hoping to change that in 2015. Three-star junior quarterback Tyler Little will replace four-star Travis Waller. He will have a handful of two-way receiver/defensive backs to throw to in four-star Keith Taylor and three-stars Keyon Riley, Tre Webb and Terrell Bynum.
The Trinity League will play in some key matchups prior to league contests. St. John Bosco will play road games out of state against Central Catholic (Portland, OR) and St. Peter's Prep (Jersey City, NJ). Orange Lutheran will play De La Salle (Concord, CA) and Corona Centenial. Mater Dei defeated Bishop Amat, and Servite will play De La Salle, Bishop Gorman and Bishop Amat.
WASHINGTON CATHOLIC ATHLETIC CONFERENCE in Washington, D.C.
Our Lady Good Counsel (Olney, MD) and DeMatha (Hyattsville, MD) are the class of the WCAC.
Both opened the season inside the Top 50 of the HSFB100 with DeMatha storming into the Top 10 with a big win over Miami Central (FL). Each program has recent championships to claim with Good Counsel last winning in 2011 and DeMatha in 2013.
DeMatha is loaded with talent once again. Its 2016 and 2017 classes have a combined 13 players with star ratings, six of them being four-star recruits. Junior quarterback Beau English aims to be the facilitator of this talented group. He will have a mammoth offensive line in front of him and playmakers all around. The rushing tandem of Lorenzo Harrison and Anthony McFarland will support the receiving tandem of Delante Holmes and Tino Ellis in putting up big points. The defensive line has a fierce duo of its own in Chase Young and Shane Simmons. Defensive backs Robbie Robinson and Brenton Nelson could be ball hawks in the secondary for the Stags.
Good Counsel graduated a lot of talent compared to its rival, but like most national powers, the holes will be filled. Senior quarterback Andrew Castillo will be accompanied by junior four-star running back Mohamed Ibrahim and receiver Devin Judd. The offensive line will feature two 2016 linemen with college offers and three 2017 linemen with two-star ratings or better. The defense saw four collegiate level linebackers graduate but four star Keandre Jones and three star Ayinde Eley supplant. The line has senior three star defensive end Izon Pulley and junior four star Joshua Paschal.
Gonzaga (Washington, D.C) had a strong finish to their 2014 season and figure to finish in third place if it is able to hold off but Bishop McNamara and Bishop O'Connell.
McNamara returns three-star quarterback Ramar Williams and O'Connell will depend on linebacker Landan Word (Virginia) and defensive back Myles Hudzick (Duke) to pace its 2015 season.
St. Mary's Ryken joins the WCAC in 2015 and will add depth to his potent league. St. John's — which beat IMG Academy last season as its claim to fame — and Archbishop Carroll round out the Washington Catholic.
DeMatha will play three HSFB100 opponents having already betters Central but still has American Heritage (Plantation, FL) and the regular season finale against league rival, Good Counsel.
Good Counsel will also play three ranked opponents, include in-state adversary Gilman (Baltimore, MD), DePaul (Wayne, NJ), and DeMatha.
JOIN THE HSFB100 DISCUSSION: Create a user name | Post on The Varsity Board