Holy Cross falls to Danville in semi-final game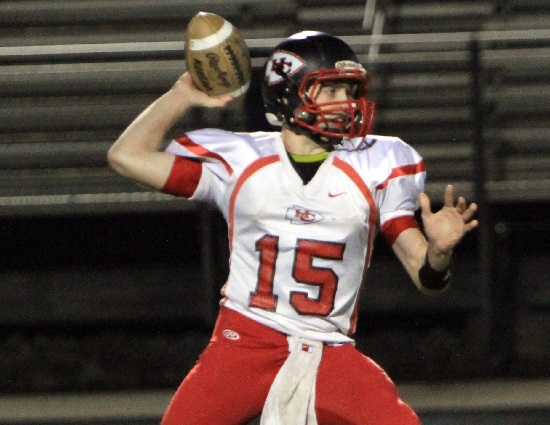 The Holy Cross Indians fell tonight to the Danville Admirals by a score of 42-35 in the Kentucky State semifinal matchup.
Danville has now advanced to the state final for the first time since 2006.
After neither team found the end zone in the first quarter, Holy Cross was able to mount a 21-14 lead by halftime.
Danville was able to score 21 unanswered points in the third quarter however. And despite a 14 point rally in the fourth quarter, Holy Cross wasn't able to notch the comeback win.
The Indians' rally ended with just 1:37 left in the game, when they had third and one at midfield, but were stuffed at the line twice in a row. The Admirals then took over and ran out the clock to win the game.
Holy Cross Senior RB Derrick Barnes had 90 yards rushing on the night. Holy Cross had 255 yards offense for the game.
Danville's QB Zach Dampier was 20-of-29 for 256 yards and four touchdowns. David Walker had nine catches for 179 to go along with three receiving touchdowns.
Danville now moves on to play Christian Academy in the Championship game next Sunday, 12/4.