Lloyd's Mason TSF POW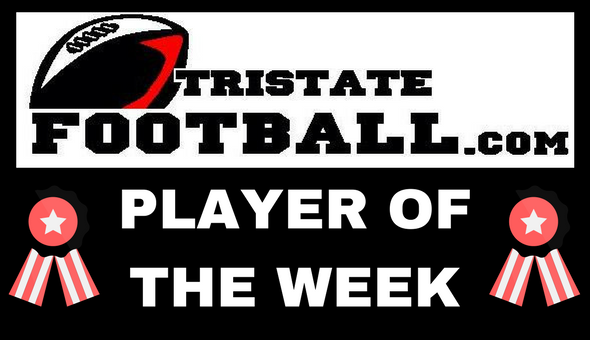 Travon Mason, of the Lloyd Juggernauts was voted the TSF Player of the Week for Week 9, registering 2,162 votes (20.82 percent).
He carried the ball 15 times for 203 yards and three touchdowns as the Juggernauts picked up their seventh win of the year by knocking off Holy Cross.
Mason edged out Cameron Kells of Milford and Wilmington's Mason McIntosh in the voting conducted by TriStateFootball.com. In total, 21 players were nominated with 10,385 votes casted.
We will be presenting awards to each of this season's winners at the upcoming TSF Year in Review Show coming in mid-to-late February (more details coming soon).
Next week's Player of the Week nominations will be announced on Sunday each week. We will take nominations through Sunday morning at 9AM via email or on Twitter @TSFootball.