Events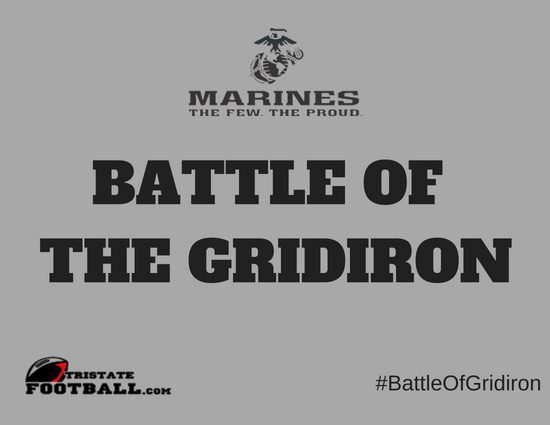 TriStateFootball.com is proud to once again partner with the Marines in 2018 for the Marines Battle of the Gridiron Series. Each week TSF will be joined by the Marines and other supporters of high school football as we travel to several of the best football stadiums the Tri-state area has to offer as we highlight many key match-ups and interact with loyal fans.
Here's a look at this year's complete schedule (subject to change):
August 17 – Campbell County at Dixie Heights
August 24 – West Clermont at Hamilton
August 31 – Mason at La Salle
September 7 – St. Xavier at Walnut Hills
September 7 – Kings at Covington Catholic
September 14 – Batesville at East Central
September 21 – Winton Woods at Northwest
September 28 – Beechwood at Simon Kenton
October 5 – Scott at Taft
October 12 – Princeton at Lakota West
October 12 – Ryle at Conner
October 19 – Fairfield at Colerain
October 26 – Mount Healthy at Edgewood
For more questions please contact us at staff@tristatefootball.com.