Clock Hits Midnight for Reading's Season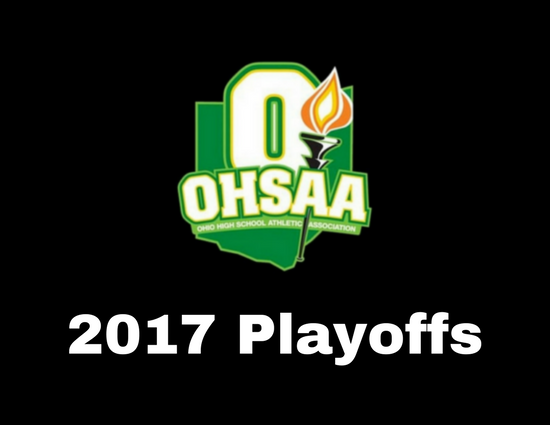 The Cinderella story was a quick one as the eight seed Reading lost to West Jefferson, 35-28, Friday night at Xenia High School.
Reading took a 21-0 lead, but West Jefferson scored 35 unanswered points to reach 12-0 and a trip to the Division V regional final next Friday.
Roughriders receiver Caleb Vanhook grabbed two 70-plus-yard touchdown passes to give West Jefferson a 28-21 lead. The Roughriders scored again with just over five minutes left in the game on a nine-yard run to extend the lead.
West Jefferson running back Ethan Higgins rushed for 105 yards and added an interception. Vanhook and Higgins combined for 282 yards and four touchdowns.
Reading wide receiver Mancini Jackson opened the scoring for the Blue Devils on the team's opening drive. He found the endzone on a 31-yard run.  Two plays later on defense, Jackson intercepted a pass and returned it 32 yards for a touchdown, giving Reading a 14-0 lead early in the first quarter.
West Jefferson senior quarterback Lance Lambert turned the ball over again, which in turn led to a third touchdown for Reading with seven minutes left in the first quarter.
Higgins took it upon himself to help the Roughriders back into the game. On West Jefferson's next possession, Higgins carried the ball 11 times and capped off the drive with a one-yard touchdown run. Later in the quarter Vanhook caught his first of two 70-yard touchdown passes to narrow the lead 21-14.
After two scoreless second and third quarters, West Jefferson dominated the final quarter with 21 points. Once West Jefferson took the lead, Reading scored late in the game, but when the attempted onside kick failed the Cinderella story came to an end.
Now West Jefferson will play in the regional final against the second seed Middletown Madison after the Mohawks defeated CHCA at Lakota East High School.