Firebirds Defense Provides The Offense Versus Princeton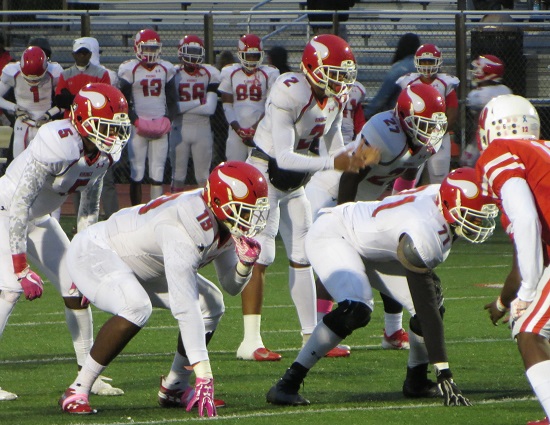 Princeton at Lakota West -10/12/18 (photo by Greg Shoemaker (TriStateFootball.com)
WEST CHESTER, ohio – On a night where the Lakota West offense struggled to get going its defense came up with two huge scores to get past Princeton. The Firebirds got first half touchdowns on a fumble recovery by Daved Jones and a pick six by JJ Ross. A Cincinnati commit, Ross had two interceptions to raise his season total to six.
Outside of junior running back David Afari who ran for 140 yards between the 20's, the rest of the Lakota West team gained minus-three yards in the contest. It was the first 100-yard game rushing this fall for Afari who led the GMC in rushing yards a year ago. The Firebirds did not complete a pass.
Princeton, who still had a slim shot at making the playoffs saw three turnovers be the root of its demise. The Vikings drew first blood on a nine-yard touchdown run by Trey Key less than three minutes into this affair. Key ended up with 123 all-purpose yards on 17 touches (11 carries for 25 yards rushing). The Vikings had trouble establishing the run with just 58 yards on the ground on 36 attempts. A late touchdown pass from Dorian Durham to Aa'Ron Coates was not enough to make the final comeback for Princeton.
SCORING BY QUARTERS
Princeton 6-0-0-7-13
Lakota West 7-9-0-0-16
SCORING PLAYS
P: Key 9 run (kick failed)
L: D. Jones 17 fumble return (Lane kick)
L: Ross 8 interception return (kick failed)
L: Hjort 33 field goal
P: Coates 28 pass from Durham
RECORDS: Princeton (2-6, 2-4); Lakota West (3-5, 2-4)
UP NEXT: Princeton at Mason (6-2, 5-1); Lakota West at Middletown (1-7, 0-6)