Edgewood's Garrett Voted WCPO POW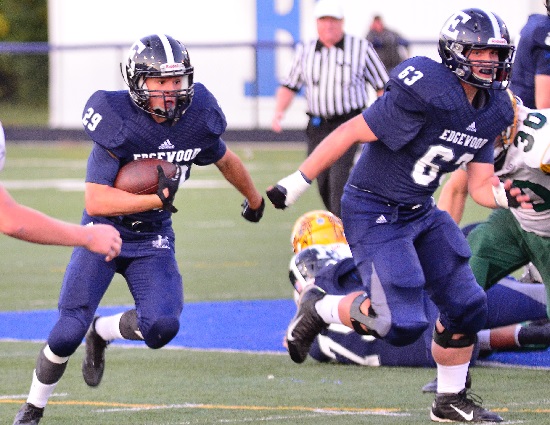 Edgewood running back Devon Garrett was voted the Mercy Orthopedic Player of the Week for Week 4, registering 1,902 votes (23.7 percent).
He accounted for 196 yards on 12 carries and scored five times (four rushing, one receiving) as the Cougars took down Lima Catholic, 62-21.
Garrett edged out Taylor's Hunter Gillespie and Demarco Carter of St. Bernard in the voting conducted by TriStateFootball.com. In total, 12 players were nominated with 8,041 votes casted.
We will be presenting awards to each of this season's winners at the upcoming TSF Year in Review Shows coming in mid-to-late February at Holy Grail at The Banks (more details coming soon).
Players can be nominated weekly on Twitter @TSFootball. Voting will begin next week by Monday morning.