Who's Hot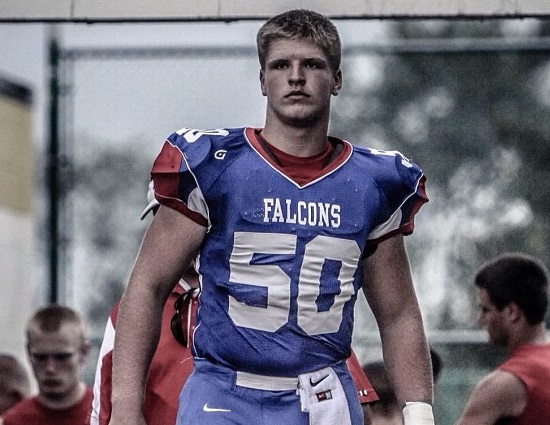 As the back half of the 2015 season winds down some players have begun to heat up. TriStateFootball.com takes a look at the teams and players who have taken their games to another level. Here is a look at who is hot.
TEAMS
—Cincinnati Country Day – The Indians have won 30 consecutive regular season games.
—Clinton-Massie – The Falcons offense is soaring having scored 50 points or more six times in eight tilts. They are averaging 50.5 points per game.
—Lawrenceburg – Winners of three in a row the Tigers have outscored their opponents 53.3 to 2.0 in that span
—Moeller – The Crusaders offense has scored 55 and 49 points last two weeks that is just 14 less than they combined for in the first six games of the season.
—Simon Kenton – The Pioneers offense has scored 50 points or more four times in eight contests. They are averaging 45.8 points per game.
—Wayne – Since GWOC Central play began the Wayne defense has given up just six points in three games. The Warriors have held six foes to nine points or less. They are allowing just 7.25 points per outing.
—Winton Woods – The Warriors defense shutout of Elder last week. The Panthers had been averaging 38.1 points per contest.
—Ra'Von Bonner, RB, Sycamore – Has scored four touchdowns or more five times in the last 11 games.
—Will Coker, RB, Woodward – Ran for 263 yards versus Shroder last Friday night. It was the first time in the last five games that the junior failed to hit the 300-yard mark rushing. In that span he has run for 1,470 yards with 20 TDs on the ground.
—Eli Cunningham, QB, Springboro – Has completed 84.3% of his passes (59-70) over the last three games for 697 yards and nine TDs.
–-Messiah DeWeaver, QB, Trotwood-Madison – has 17 TD passes and just one interception on the season.
—Jayden Davis, RB, Kenton Ridge – Followed up 262 and 266 yards rushing performances by setting the school record for rushing yards (407) and touchdowns (six) in a game in the Cougars win last week over Bellefontaine. Davis has crossed the goal line 11 times in that span.
—Kesean Gamble, RB/LB, CHCA – Since becoming eligible in Week 6, Gamble has run for 335 yards on 28 carries (12.0/carry) with 10 TDs.
—Jacob Hamilton, WR, Glen Este – The Trojans receiver has gone for 110 yards or more receiving five times in last seven games.
—Dante Hendrix, WR, Cooper – Hendrix has hauled in 26 receptions for 584 yads (22.4/rec) with seven TDs in the past for games for the Jaguars.
—Trent Kincaid, S, Simon Kenton – Only a junior Kincaid came up with his fifth interception and the 12th of his career last Friday night.
—Jeremy Larkin, RB, La Salle – Has scored four touchdowns or more five times in the last 12 games
—Jalen Lumpkin, RB, Winton Woods – Has run for 145 yards or more four times in the last six weeks with four straight games of 100 yards or more on the ground.
—Thomas MacVittie, QB, Moeller – Has thrown for 697 with nine TDs passing and has 123 yards and a score rushing in the last two games for the Crusaders.
—Jarret Matthews, WR, Benjamin Logan – Has had at least one touchdown reception in 11 consecutive games and 23 total in that span.
—Halsey Page, RB, Walton-Verona – During the Bearcats current five game winning streak Page has run for at least in 110 yards in each affair with 800 of 1142 yards and nine of his 12 TDs rushing in that span.
—Darrien Tipps-Clemmons, RB, Piqua – Four straight games with 155 yards or more rushing with 12 TDs in that span.
—Luke Waddell, RB, Loveland – The junior has scored at least one touchdown in 31 consecutive games.