Fieger sets NKY TD pass mark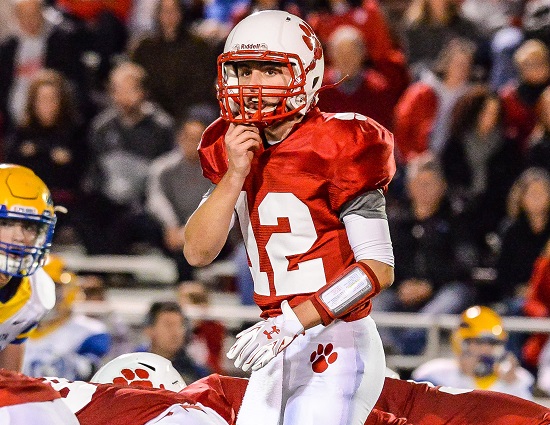 The four touchdown passes thrown by Beechwood's Kyle Fieger in the Tigers win over Eminence set the record for career touchdown passes by a Northern Kentucky quarterback. Fieger came into the contest tied with former Highlands gunslinger, Gino Guidugli with 92 scoring strikes according to KHSAA records. Guidugli still has NKY's top mark for completions and passing yards over Fieger but the Beechwood senior is in striking distance of both marks. Fieger trails Guidugli by 682 yards through the air.
Beechwood head coach Noel Rash is glad to see the deserved recognition for Fieger but also acknowledges it was a team effort for it to happen. "These are not only great accomplishments by Kyle, but I think it speaks volumes about every lineman, running back, wide receiver and tight end that's ever blocked for or caught a pass from Kyle over the last four years," Rash said.
Fieger has thrown for 2,080 yards with 32 touchdown passes and only two interceptions this season for the 10-1 Tigers. It is the third consecutive year in which he has thrown for more than 2,000 yards and at least 25 touchdown passes.