Cravaack Gets First Offer From CMU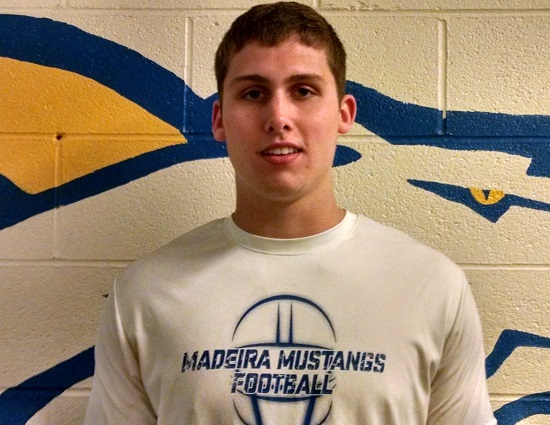 Madeira TE/DE Jack Cravaack received his first offer and it was from Central Michigan. The 6-foot-5, 220 pound Cravaack becomes the just the sixth Cincinnati-area player in the Class of 2018 to receive an offer. He joins Dan Bolden (Colerain), Jack Carman (Fairfield), Malik Vann (Fairfield), Aeneas Hawkins (Moeller) and Chris Oats (Winton Woods) in that select company.
Cravaack caught 14 passes for 167 yards as a sophomore. "We have never had to utilize the tight end before. We will now with Jack," Madeira head coach Mike Shafer said. Shafer is also excited about the way Cravaack finished the year on defense as well with six solo tackles and a sack in the last three games.
TriStateFootball.com caught up with Cravaack and asked him about his offer and his plans this off season: https:// www.youtube.com/watch?v=OARotJeZvoQ