Turpin tops Kings in ECC showdown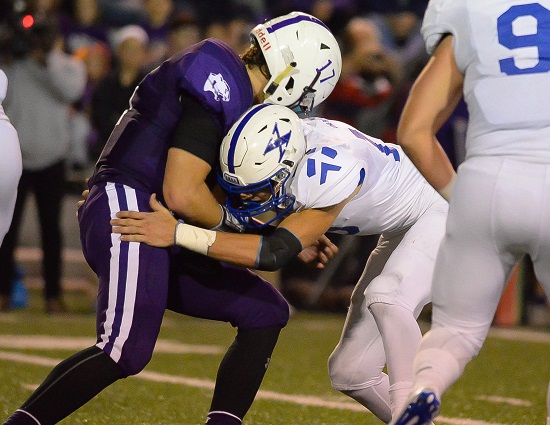 Turpin remains undefeated after a big 27-7 win over ECC rival Kings.
Kings scored first in the game after a Turpin turnover deep in their own territory, but the Spartans were able to roll all over the Knights for the rest of the contest.
Turpin's defense was able to shut down the high-powered Kings offense, who was averaging 38 points per game, forcing 3 turnovers while holding the Knights to only 22 rushing yards.
It was the first game back for Turpin running back Luke Bohenek after he missed the last four games with a hamstring injury.
Bohenek came up big for the Spartans, tallying 120 yards on 30 attempts with a touchdown.
Lucas Smith, quarterback for Turpin, also played well tonight. Smith was 15 for 26 with 239 passing yards and a touchdown, as well as running in a touchdown to contribute to his team's win.
Two receivers totaled over 100 yards, with Kings' Justin Wise hauling in 103 yards and Turpin's Jack Campbell getting 173 receiving yards.
Up next, Turpin (6-0) hosts Withrow (1-4), and Kings (4-2) plays Milford (2-4) at home.