Princeton finishes strong with win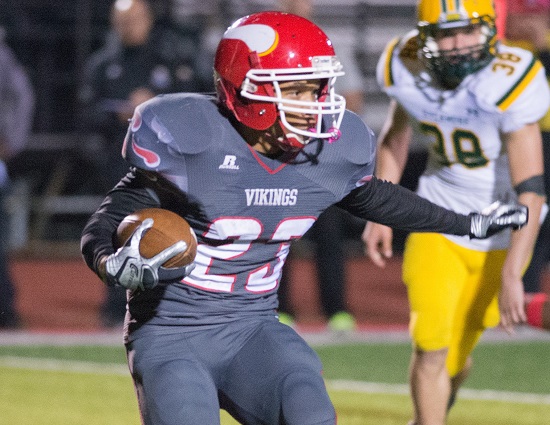 Princeton beat their GMC foe Middletown tonight by a score of 49-14.
It was all Vikings on the scoreboard and the stat sheet, as they recorded 375 total yards to the Middies 257, and also controlled the clock 21:35 minutes to 16:06.
Princeton quarterback Solomon Reed had a big game, throwing 16 of 21 for 209 yards and three touchdowns. He also had 41 yards on six rushes to go along with a running touchdown.
Viking Raymond Kozlowski had 80 yards receiving tonight on four catches, while also recording a 63-yard interception return for a touchdown on defense.
Middie quarterback Blake Marshall ended the night 12 of 25 for 142 yards, with a touchdown and interception.
Middletown finished the season 0-10, while Princeton finished 6-4, going 3-4 in the GMC.
Going into the game, Princeton assumed their playoff chances were theirs to control. However, a Week 9 and Week 10 forfeit by Dayton Dunbar, who had played an ineligible player, turned out the Vikings didn't really control their own destiny. The shake up in the computer ratings actually dropped Princeton to No. 9 and allowed Anderson to grab the No. 8 seed in Division II, Region 8 playoff action.
Meanwhile ,the Middies head into the offseason looking to rebuild and prepare for next year.