LaSalle rolls on to third straight title game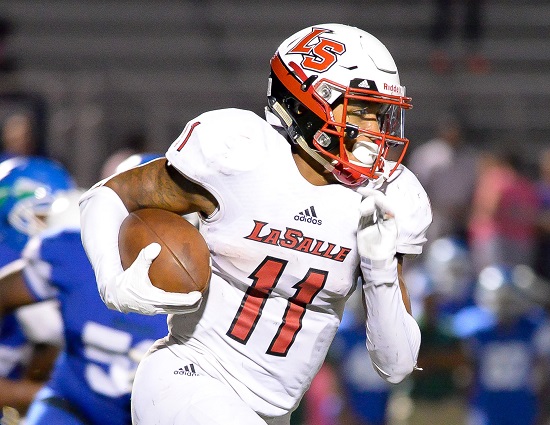 The LaSalle Lancers move on to the Division II Championship game after a 35-0 win over Anthony Wayne.
Tre'Sean Smith and the La Salle defense completely dominated Wayne, limiting them to just 24 rushing yards in the first half, and 71 on total offense.
Smith, the senior safety-running back, had three rushing touchdowns in the game, including the first scoring play on a one-yard run up the gut.
La Salle, the two-time defending Division II state champion, is now seeking to win a third straight title. They also go into the game next week having won 14 consecutive playoff games in a row over the past three years.
RB Jarell White also played well, as he gained 149 yards and scored a touchdown on 15 carries for the Lancers.
Up next, LaSalle will play Massillon Perry at Ohio State next Thursday at 7:30 p.m., in a rematch of last year's title game, where LaSalle won 42-0.