CHCA wins showdown against Indian Hill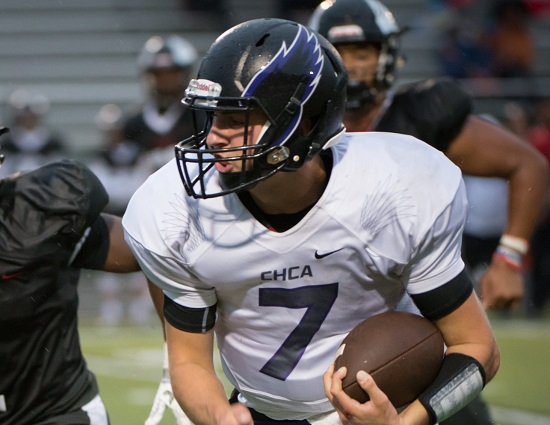 CHCA QB Danny Vanatsky (photo by Mitchell Cooke/TSF)
CHCA junior running back Jackson Myers scored the game-winning touchdown in the fourth quarter to defeat Indian Hill, 21-7, Friday night on the road.
Myers was the Crosstown Showdown MVP.
Senior quarterback Danny Vanatsky also added a touchdown early in the first half.
This was the first time these neighboring schools played since 2014 when CHCA won 44-13.