NKY Round-Up: Week 2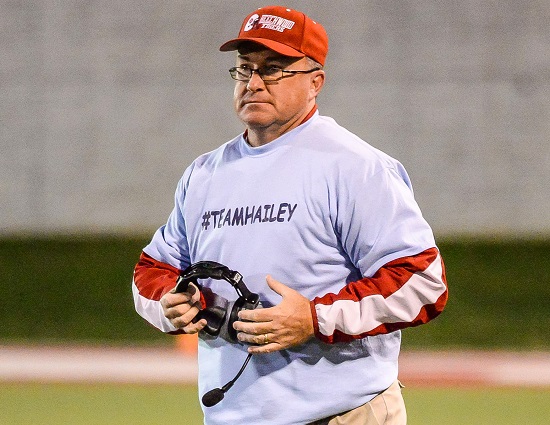 The leftovers of Hurricane Harvey wreaked havoc on the high school football gridiron throughout area, causing some games to be rescheduled.
Here's a quick look at how the teams ranked in our NKY rankings fared in Week 2.
No. 1 CovCath 41, Cooper 0
CovCath's defense again comes out strong with another defensive performance with a shutout against Cooper. Quarterback AJ Mayer threw for 168 yards and three touchdowns. Cooper struggled throwing the ball with just 133 yards rushing. The weather played an effect on both teams, but CovCath didn't skip a beat on their way to a 3-0 start.
No. 2 Simon Kenton 13, Conner 6
It was a very tough game for both teams in game many are called the "Mud Bowl". Defense played a big factor for both teams. Conner scored first in the second quarter, but Simon Kenton rallied back and put 13 points to win the game as they move on and play Dixie Heights next week…COMPLETE RECAP
No. 3 Ryle 48, Boone County 0
Ryle dominated in this game with their defense as they pitched their first shutout of the season. The Raiders to 2-1 record on the year and will face Highlands in what should be a good matchup next time out.
No. 4 Beechwood 7, Somerset 0
Only one touchdown was scored the entire game, but that's all Beechwood needed to take down Somerset. Everything came down to the fourth quarter and that is when Logan Castleman carried the ball across the goal line for a short run for the only score of the game.
Scott County 71, No. 6 Highlands 20
Scott County averaged 11.5 yards per carry in a Thursday night win over Highlands in Georgetown. The Bluebirds' offense just couldn't put up points against this Scott County defense. Hopefully Highlands can learn from film as they take on Ryle next week in what should be a competitive affair.
No. 7 Campbell County 35, NewCath 7
Campbell County's defense limited NewCath to just seven points the entire game. Alex Dowds tallied 207 yards and two touchdowns on 23 carries to pace the Camels. Campbell County hopes to improve their record as they face Cooper next week and NewCath will take on Belfry.