La Salle avoids letdown at East Central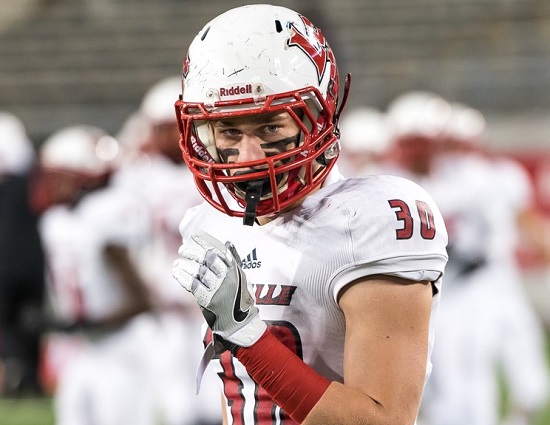 La Salle shuts down East Central, 13-0, in Indiana on Friday night
The Lancers defense allowed only 129 total yards, which all came on the ground. East Central junior quarterback Isaiah Wheat only threw the football four times and completed none. East Central was held to seven first downs.
Seniors Zach Rumpke and Craig Willis were huge contributors to the win. Rumpke was able to force a fumble, and Willis intercepted a pass.
This is the second straight meeting the Lancers shut out East Central. Last season La Salle won 31-0.
The La Salle offense started off slow, but started the scoring in the second quarter when sophomore Cameron Porter found the endzone on a 1-yard run. Porter had 19 rushes for 109 yards. This is after rushing for 66 yards last week against Colerain.
La Salle kicker Jake Siebert extended the lead in the third and fourth quarter. He connected on a 30-yard field goal and a 39-yard field goal.
Senior quarterback Griffin Merritt continued to manage the offense. He only threw 12 passes but connected on six of those for 65 yards. The 6-feet-4 quarterback added 43 yards on 10 carries.
The offense accumulated 215 yards with 150 yards on the ground, and combined to average over four yards per carry.
East Central had four different running backs rush for the 129 yards. Senior Jayden Williamson led the team with 52 yards, senior Logan Storie ran for 33 yards, junior Alex Maxwell had 29 yards, and Eric Rosemeyer rushed for 17 yards.
This is the fifth straight season the Lancers opened 2-0. The last time was back in 2012 when they lost their season opener to Lakota West.
Next week La Salle will play its second home game of the season against West Clermont. This will be their third of five non-conference games before opening conference play September 29 versus Moeller.