Milford shuts down Dixie Heights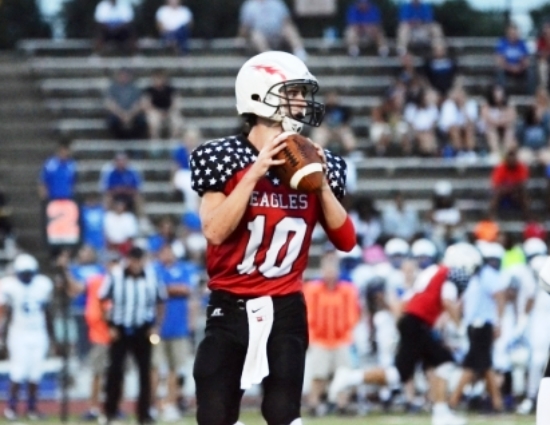 Milford dominated Dixie Heights in all facets of the game, overwhelming the visiting Colonels by a 49-0 score in the Eagles' home opener on Saturday night at Eagles Stadium.
The Eagles' special teams played a big role in the win, returning two Dixie Heights punts for touchdowns, including an 87-yard bolt by senior Evan Baugh.
Despite running less than half the offensive plays the visitors did, Milford outgained Dixie Heights (68-31), the Eagles put up 319 yards of total offense, averaging over 10 yards per play.
Quarterback Blake King finished 11-of-16 for 209 yards and three touchdowns. Junior running back Cameron Kells caught two of King's three passing scores for a total of 77 yards.
The shutout pitched by the Milford defense was the first by the program since a 36-0 win over Woodward in 2013.
The only two stats that really went in Dixie Heights' favor were total plays and time of possession as they tried to slow down the Eagles with the running game, holding the ball for nearly 37 minutes to just 11 for Milford.
The Eagles will look to start 3-0 when they return home for the second of three straight home games, next Friday night against Fairmont. It won't get any easier for the Colonels as they travel to Simon Kenton.