Chaminade-Julienne Shocks Alter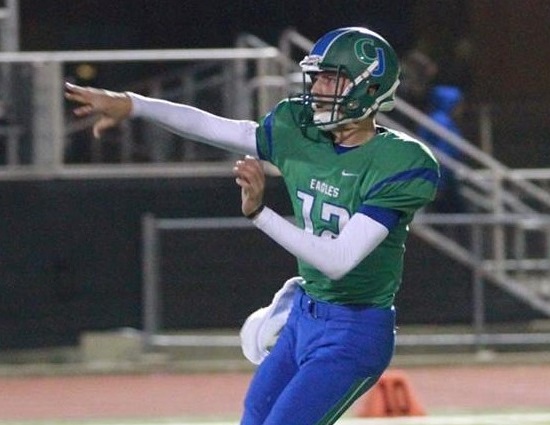 In a re-match from Week 10, Chaminade Julienne upset Alter, 49-20, in the state regional quarterfinals at Fairmont High School Friday night.
Chaminade Julienne rebounded from a 34-6 Week 10 loss to Alter, and scored 42 unanswered points to defeat Alter for the first time since 2010. It snaps an 8-game losing streak to the Knights.
Alter jumped out early, scoring 20 points in the first quarter, but the Eagles stormed back to take a 28-20 halftime lead.
On the first possession of the second half the Eagles struck again for another touchdown to give them a two-score lead, and then recovered an onside kick on the ensuing kickoff. The offense marched down the field 50 yards for a touchdown to go up 42-20.
After stopping Alter again, the Eagles threw a 70-yard scoring pass to lead 49-20 in only the third quarter.
The seventh-seed Eagles will play the sixth-seed New Richmond after New Richmond defeated the three-seed Franklin on the road.