Pickerington North upsets Wayne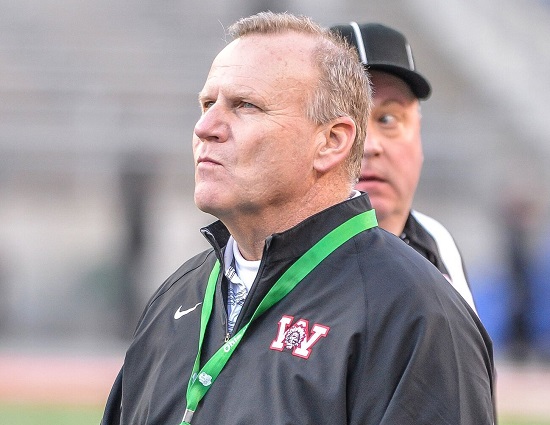 Pickerington North upsets Wayne, 41-20 on the road in the Division I, Region 3 state playoffs.
The fifth seed Pickerington North defeated the fourth-seed Wayne Warriors that reached the regional finals a year ago.
The Panthers were able to score 27 points in the first half against one of the top defenses in the GWOC conference. The scoring started early when Pickerington North jumped out to a quick 14-0 lead. James Welrick threw a 39-yard touchdown pass, and ran the second one in.
Wayne was able to get one of those touchdowns back when Justin Harris returned an interception for 63 yards. This was one of two forced turnovers by the Wayne defense.
The lead was extended in the second quarter on a 9-yard touchdown pass to Ty Wiley. Wayne narrowed the gap on its next possession, but Pickerington North scored another touchdown when Weiricc found the end zone again. He finished with 161 rushing yards. Larry Martin was second on the team with 100 yards.
Pickerington North helped secure the win, scoring two more touchdowns in the second half. Nick Giardina ran an interception back 15 yards for a score, and Martin scored with just over a minute left in the third quarter.
The defense forced five turnovers, which four were interceptions. They held Wayne senior quarterback Rashad McKee to 51 yards on only five completions. He attempted 28 passes. The secondary shut down both Steven Victoria and L'Christian Smith to only two receptions each.
This is the second straight season Pickerington North reached the regional semifinals. They will play top-seed Centerville next Friday night.