New Richmond wins on game-winning touchdown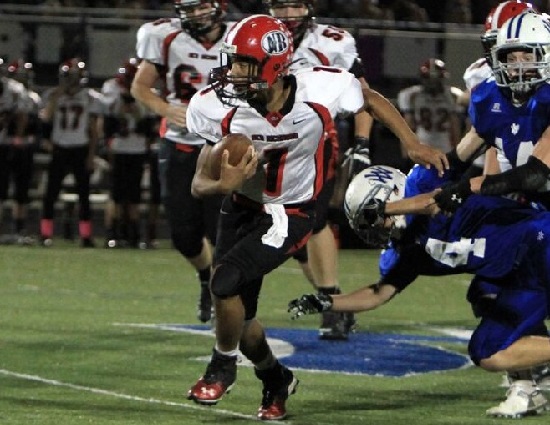 New Richmond's Josh Anderson scores a game-winning 8-yard touchdown run with two minutes left to defeat 17-10 Friday night. With the win New Richmond advances to the regional semifinal against Chaminade Julienne next Friday.
The game-winning score was the second touchdown of the night for Anderson. In the first quarter, Anderson scored on a 41-yard run on a fourth-down conversion to open the scoring.
Franklin answered with a touchdown to tie the game, took the lead on a field goal. New Richmond tied the game at 10 in the third quarter after setting up good field position after blocking a Franklin punt
This is the third straight playoff appearance for New Richmond, and second straight regional semifinal appearance.