Perseverance Pays Off for Springfield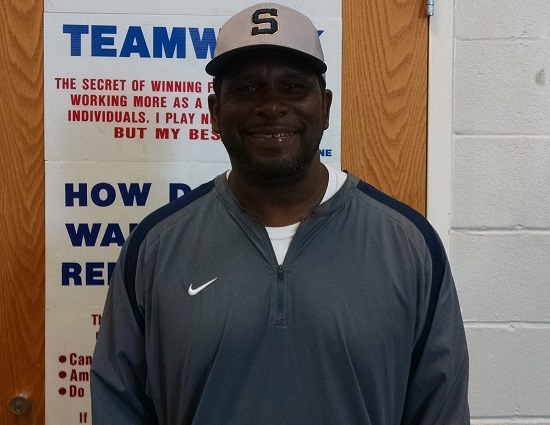 Springfield head coach Moe Douglass (photo by Greg Shoemaker/TriStateFootball.com)
FAIRFIELD, ohio – Two long bus trips, one big road win for Springfield. The Wildcats had to make a second jaunt down to Fairfield on Saturday because lightning suspended Friday nights affair. They made the most of it, as senior Raheim Moss connected with Larry Stephens on a 35-yard touchdown pass with 1:13 remaining in regulation pulling Springfield to within one at, 14-13. Moss ran the two-point conversion and the gutsy 'Cats stole one on the road.
Springfield overcame many obstacles including 16 penalties for 115 yards and two turnovers. They lost the time of possession battle by 7:59. Still Wildcats Moss who ran for a team high 57 yards while throwing for 105 more and Stephens who amassed 120 all-purpose yards with an interception found a way to dig down deep and pull out the victory.
Defense was key as both teams held the other to just 5-15 on third and fourth down conversion attempts. Fairfield did have some success running the ball as JuTahn McClain ran for 90 yards and Sawiaha Ellis pitched in with 66 more. Ellis also had an interception.
SCORING BY QUARTERS
Springfield 0-7-0-8-15
Fairfield 7-0-7-0-14
SCORING PLAYS
F: McClain 66 run (Phillips kick)
S: M. Brown-Stephens 61 pass from Te. Smoot (Carey kick)
F: Simpkins 15 pass from Tyus (Phillips kick)
S: L. Stephens 35 pass from Moss (Moss run)
RECORDS: Springfield (2-0) at Hudson; Fairfield (1-1) at Hamilton (0-2)
UP NEXT: Springfield at Hudson; Fairfield at Hamilton (0-2)