Wayne Finishes Season With Overtime Win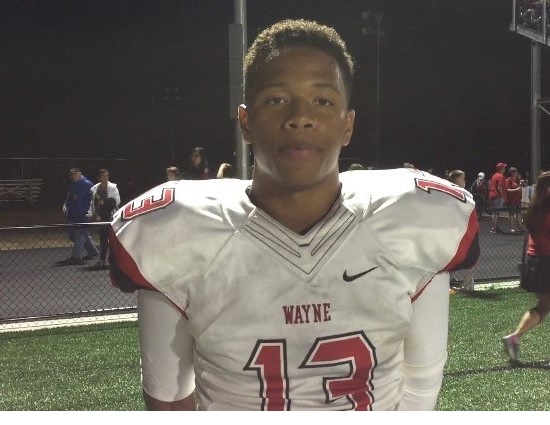 Wayne defeats Trotwood-Madison, 42-35, in overtime Friday night at home.
Wayne sophomore Cameron Fancher only had two carries in the game, but one of those resulted in the game-winning 20-yad run in overtime.
The Warriors forced overtime when quarterback Rashad McKee found the endzone with about two minutes left in the game.
This game went back-and-forth for all four quarters. Tritwwod-Madison took a 28-21 lead into halftime, but Wayne's Devin Nelson tied the game with his third touchdown in the third quarter.
The Rams reclaimed the lead in the fourth when Cooper Stewart threw to Sammy Anderson on a 30-yard scoring play to make the score 35-28. That was the last score for Trotwood-Madison after the team gained 470 yards. The Wayne defense was able to contain the Rams offense for the rest of the game, and stop Trotwood-Madison on its overtime possession.
Dae'Vontay Latimer led the Rams with 216 yards on 32 carries and a touchdown. The Rams rushed for a combined 333 yards in the loss.
McKee completed 15 passes for 182 yards and a touchdown in possibly his last high school game. Nelson ran for 178 yards to go with his three touchdowns.
Trotwood-Madison was ranked seventh in Division III, Region 12 and will possibly make the playoffs despite the loss. Wayne was ranked 10th in Division I, Region 3 and could miss the playoffs for the first time since 2011.
Trotwood Madison 14 14 0 7 0 35
Wayne 14 7 7 7 6 41
T: Hamilton: 15-yd run (Mims PAT)
W: Harris 27-yd pass from McKee (Hawley PAT)
W: Nelson 44-yd run (Hawley PAT)
T: Latimer 80-yd run (Mims PAT)
W: Nelson 1-yd run (Hawley PAT)
T: Stephens 3-yd pass from Stewart (Mims PAT)
T: Stewart 1-yd run (Mims PAT)
W: Nelson 2-yd run (Hawley PAT)
T: Anderson 30-yd pass from Stewart (Mims PAT)
W: McKee 3-yd run (Hawley PAT)
W: Fancher 20-yd run (McKee Rush Failed)
RECORDS: Trotwood Madison (6-4), Wayne (7-3)