Colerain cruises past Elder to claim Region 4 title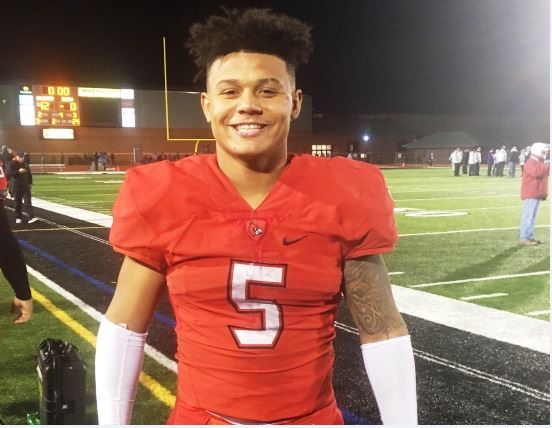 MASON, Ohio – The Colerain Cardinals kept their perfect season alive and are now just two wins away from the ultimate goal, a Division I state championship, and they shutout the Elder Panthers 42-0 on Friday night at Mason High School.
Colerain outgained Elder by a 474-to-190 margin in total yards, including running for 364 yards versus the Panthers.
The Cardinals put a pair of first-quarter scores on the board with TD runs by Ivan Pace Jr. and Deante Smith-Moore and led 14-0 at half. They pulled away late with three fourth-quarter scores to claim the Ohio DI, Region 4 title.
Pace led all rushers with a whopping 202 yards on 16 carries and two scores, including a 93-yard TD run. Smith-Moore completed all five of his passes he attempted, throwing for 110 yards and a touchdown and added two more scores to go along with 34 yards on 12 carries in the win.
Colerain now moves to face Pickerington Central, a team that knocked them out of the playoffs a year ago, in next week's state semi-final.
VIDEOS

RECAP
Elder 0-0-0-0-0
Colerain 14-0-7-21-42
C: Ivan Pace Jr., 37-yard run (C. Mangold kick)
C: DeAnte Smith-Moore 1-yard run (C. Mangold kick)
C: DeAnte Smith-Moore 12-yard run (C. Mangold kick)
C: Ivan Pace Jr., 93-yard run (C. Mangold kick)
C: Syncere Jones 20-yard pass from D. Smith-Moore (C. Mangold kick)
C: JJ Davis 65-yard run (C. Mangold kick)
RECORDS: Elder (8-5); Colerain (13-0)
UP NEXT: Colerain vs. Pickerington Central (site TBD)