VOTE: Week 5 Team of the Week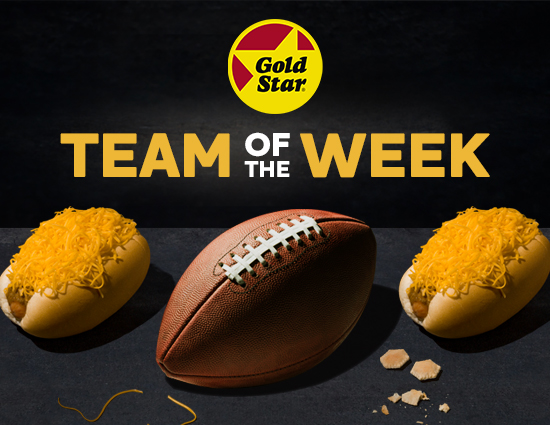 Gold Star Chili and TriStateFootball.com are partnering once this year to present the Gold Star Chili Team of the Week during the 2019 regular season. Each week 10 schools will be nominated from the Greater Cincinnati area to be included in an online voting poll to determine a winner.
The voting is open now until Wednesday afternoon at 12PM Eastern. Voters can vote once per hour, per IP address.
Once a team has won, they were ineligible to be nominated a second time. All of the winning teams will receive a trophy to be presented at their school by Gold Star Chili. Teams can only be nominated three times during the course of the season.
+++
Take advantage of the TSF-only deal at Gold Star this week:

FREE cheese coney w/purchase of 3, 4, or 5-way  – PRINT COUPON
+++
Here are this week's nominations:
ANDERSON (3-2)
Defeated Withrow 48-14.
BADIN (3-2)
Picked up 41-8 win vs. Purcell Marian.
CHCA (4-1)
Beat Bethel-Tate 28-14.
CLINTON-MASSIE (4-1)
Defeated Bishop Hartley 24-14.
EAST CENTRAL (6-0)
Picked up 41-6 win over South Dearborn.
HOLY CROSS (2-4)
Defeated Bishop Brossart 22-19.
INDIAN HILL (4-1)
Knocked off Madeira 31-24.
LUDLOW (4-1)
Beat Nicholas County 54-14.
MASON (2-3)
Pulled off upset at Sycamore 21-14.
SCOTT (4-2)
Defeated Rowan County 54-28.