Dayton Round-Up: Springfield's defense leads way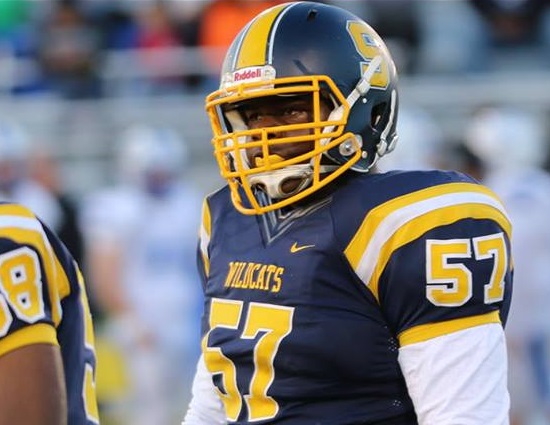 It was a good old-fashioned, hard-nosed football game between the Springfield Wildcats and the Dublin Coffman Shamrocks on Friday night at London High School.
Like they've done all season though, the Wildcats rose to the challenge. Coffman put the only first-half points on the scoreboard on a 29-yard field goal by Casey Maygar in the first quarter.
The Wildcats were outgained 264 to 184 in total offense, but put together the game's only touchdown drive in the third quarter. Two plays into the frame Te'Sean Smoot connected with Larry Stepehens on a 37-yard pass to put Springfield in Shamrocks' territory. Smoot would cap off the 12-play, 82-yard drive with a 1-yard TD run with 5:03 left in the quarter.
Smoot finished the night with 114 yards through the air on 8-of-13 passing and 44 yards rushing on 15 carries.
Coffman had a couple scoring chances in the games final 12 minutes of play, but the Springfield defense came up with a big fumble recovery by Robert Holtz and a turnover on downs to hold them scoreless and to move on in the Division I playoffs.
Springfield is now set to face the Elder Panthers, who beat Colerain in Week 13, in next week's state semifinals.
Trotwood-Madison 20, Badin 7
It was a battle of attrition for the first 24 minutes of the contest as both defenses pitched shutouts in a classic November playoff battle.
Trotwood-Madison would get things rolling on offense out of the break though. Cooper Stewart took advantage of some confusion on defense by Badin and hit Carl Blanton Jr on a 78-yard TD strike to give Trotwood a 7-0 lead less than three minutes into the third quarter.
Badin responded just a minute later with some highlight plays of their own as they executed a reverse to Josh Hegemann who connected on a pass to quarterback Zach Switzer for a 18-yard TD to know the game at 7-7.
Blanton came up with another big TD catch on a 69-yard score from Keonte Huguely. The third quarter came to an end with Trotwood-Madison leading 14-7.
Both teams came up with some big defensive stops as the fourth quarter unfolded. Badin had their comeback chances squashed though when Sammy Anderson came up with a 20-yard pick six to give Trotwood a 20-7 lead with just 2:35 left to play.
Badin would drive deep into Trotwood-Madison territory, but couldn't finish it off.
Up next, Trotwood-Madison will square off again Columbus Bishop Hartley in an Ohio Division III semi-final matchup.