Beechwood's Hergott named Kentucky's Mr. Football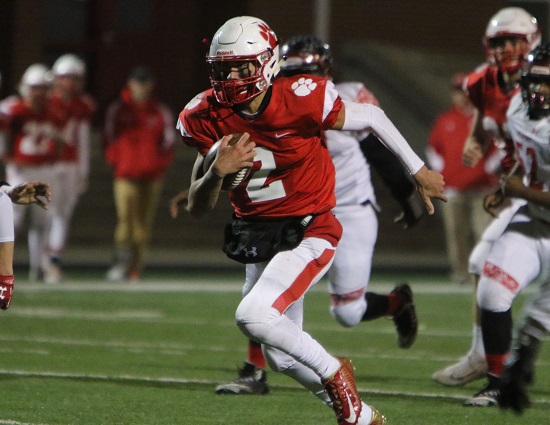 For the second straight year Kentucky Mr. Football is coming from Northern Kentucky as Beechwood senior quarterback Cameron Hergott was awarded the honor by the Kentucky Football Coaches Association.
The three-year starter led Beechwood to the Class 2A state championship this season, the school's 15th overall state title.
He threw for 2,467 yards and 26 touchdowns and rushed for another 1,078 yards and 15 scores this season, leading Beechwood to a 10-2 mark. 
Hergott led the Tigers to 1A title during his sophomore season. For his career Hergott had 6,214 yards and 65 TDs passing and 2,376 yards and 34 TDs rushing.
This is the third year the coaches' association has selected its own Mr. Football, a separate honor from the one that has been bestowed by members of the Associated Press since 1986. The AP will announce its annual Kentucky Mr. Football award winner in January.
Covington Catholic's Michael Mayer, who starred at tight end this season as a freshman at Notre Dame, received the same honor in 2019 after leading the Colonels to the 5A state title.