Schedule Sneak Peek: Northwest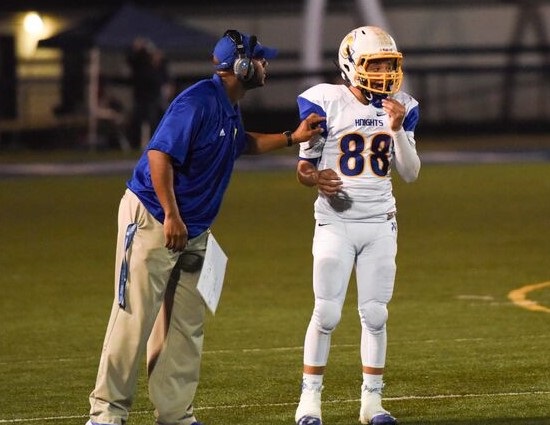 One can make the argument that Northwest may have over-scheduled for 2017. The Division III Knights will take on four Division II Region 8 playoff teams from '16 – Miamisburg, Turpin, Edgewood, Harrison as well as Division IV perennial postseason juggernaut, Clinton-Massie. The combined '16 record of those five foes was 45-14 for a .762 winning percentage.
In their five seasons as a member Southwest Ohio Conference, Northwest has never beaten league foe, Mount Healthy. The Owls went 8-3 last fall and are a favorite to make the playoffs again in '17. The SWOC appears to be deeper and more competitive than ever from top to bottom.    Several schools are at the beginning of revivals for their respective programs.
Northwest will be aiming for its fourth postseason berth in the last six years and first since '14. It will be a dogfight for the Knights to get to six wins for a third straight campaign.
Here is a look at the 2017 Northwest schedule:
Fri – 08/25/17 – @Miamisburg – 7:00 PM
Fri – 09/01/17 – TURPIN – 7:00 PM
Fri – 09/08/17 – WITHROW – 7:00PM
Fri – 09/15/17 – EDGEWOOD – 7:00PM
Fri – 09/22/17 – CLINTON-MASSIE – 7:00PM
Fri – 09/29/17 – LITTLE MIAMI- 7:00PM
Fri – 10/06/17 – @Ross – 7:00PM
Fri – 10/13/17 – MOUNT HEALTHY – 7:00PM
Fri – 10/20/17 – @Talawanda – 7:00PM
Fri – 10/27/17 – @Harrison – 7:00PM
FINAL TAKE: The road to the postseason is a gauntlet for Northwest. Tip your hat to the Knights and bow to their swords if they can pull it off. This squad must not let a few stumbles stray them from their path. Seven wins against this slate should be enough to get them into the playoffs.