Krause a hot commodity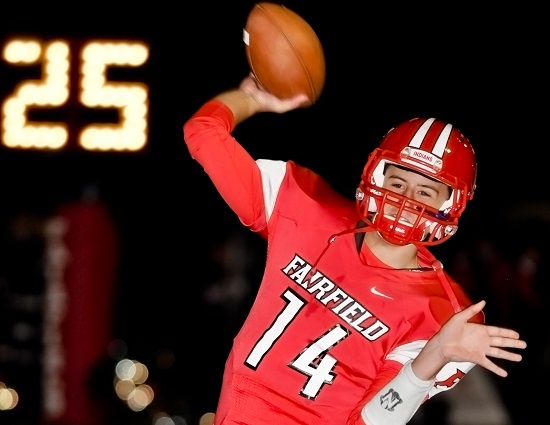 It won't be about the sunny skies, warm sand and cool waves that the south offers this Spring break for Fairfield quarterback Hunter Krause. Instead he will opt for the Ivy of the northeast. Krause is off to visit Yale, Harvard and Penn as he has piqued the burning interest of the Ivy League's elite his father and Indians head coach, Jason Krause told TriStateFootball.com on Friday.
A Class of 2016 member, Krause will head into his senior year having thrown for 2,530 yards and 28 touchdowns at the varsity level. His 19 touchdown tosses in '14 set the single season record for the 6-4 Indians.
"Purdue and Vanderbilt also called this week we attended the elite junior day at UC on Wednesday…I am loving my job!" stated a proud dad and head coach.