Trice named 2014 TSF Dayton OPOY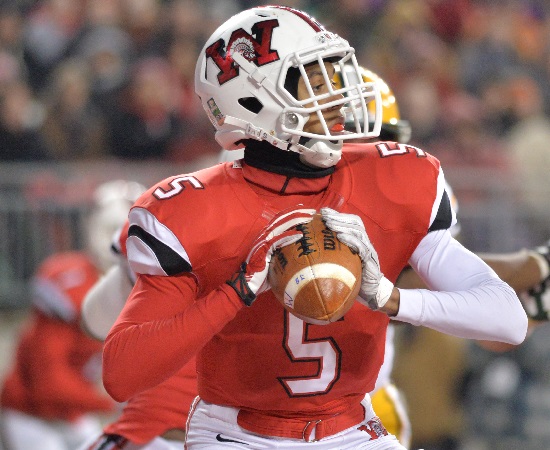 A model of efficiency and consistency Wayne quarterback D'Mitrik (Meech) Trice was named the 2014 TriStateFootball.com Dayton Offensive Player of the Year as TSF paid tribute to finest from Cincinnati, Northern Kentucky, Dayton and Southeast Indiana area's high school gridiron at the Year in Review Show on Thursday night at Dave and Buster's in Springdale, Ohio.
Trice threw for 3,749 yards and 40 touchdowns as the Warriors made the Division I state championship game for the second time in five years. He was named the Ohio Co-Offensive player of the year for his efforts. He finished his career with 7,231 yards passing, 77 touchdown passes, 358 yards rushing and five scores on the ground.
Other finalists included seniors Dusty Hayes (Alter), DL Knock (Springboro), Will Vance (Centerville), Chayse Wolf (Clinton-Massie), Trent Yeomans (Piqua) and junior Jacob Harrison (Chaminade Julienne).
TriStateFootball.com was founded in 2005 and started its Dayton postseason awards in 2009. Here the list of winners of this award all-time:
2014 – D'Mitrik Trice (Wayne)
2013 – Bayle Wolf (Clinton-Massie)
2012 – Bayle Wolf (Clinton-Massie)
2011 – Israel Green (Trotwood-Madison)
2010 – Braxton Miller (Wayne)
2009 – Antwan Gilbert (Trotwood-Madison)