DeWeaver no stranger to the big stage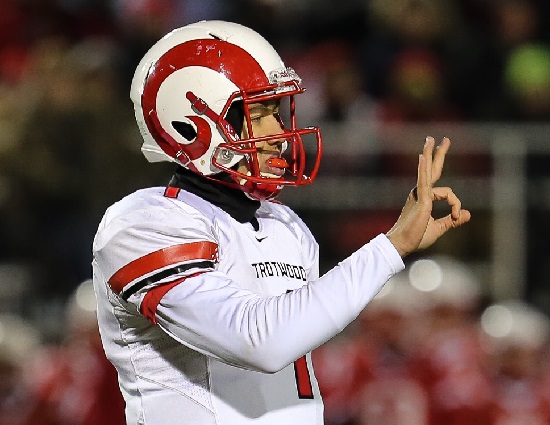 Quarterback Messiah DeWeaver will play for Wayne in 2015 after three outstanding seasons at Trotwood-Madison. DeWeaver is one of the most accomplished and honored players in Southwest Ohio. The transfer was a three-year starter at Trotwood-Madison. The Rams won three Regional titles with DeWeaver under center. Last fall as a junior he was named Second Team All-Ohio in Division III.
The senior has offers from Duke, BGSU, UC, Michigan, Michigan State, Louisville, Indiana, Kentucky, Mississippi State, Pitt, Penn State, Toledo, Western Kentucky.
Here is a look at DeWeaver: By The Numbers.
6 – Most passing touchdowns in a game (vs. Clyde 11/29/13)
6 – Rushing touchdowns as a sophomore
7 – Rushing touchdowns as a junior
11 – Playoff wins as a starting quarterback in his career
13 – Touchdown passes as a freshman
13 – Rushing touchdowns in his career
14 – Playoff games started in his career
16 – Games with at least two touchdown passes in his career
21 – Touchdown passes as a sophomore
24 – Touchdown passes as a junior
51 – Career high rushing yards in a game (vs. Bellbrook – 11/14/14)
58 – Touchdown passes in his career
165 – Yards rushing as a junior
366 – Career high passing yards in a game (vs. Carroll – 9/21/13)
831 – Yards passing as a freshman
1,640 – Yards passing as a junior
2,265 – Yards passing as a sophomore
4,736 – Yards passing in his career