Piqua wants to end playoff drought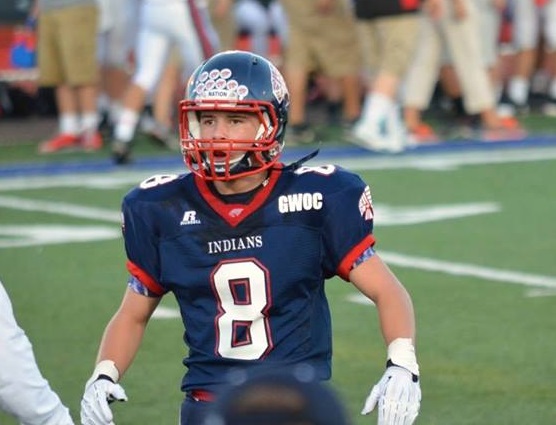 Hunger and motivation should not be a problem for Piqua this fall. The Indians dropped several games they should have won in 2014. The returning cast of characters will be driven to not to let those downfalls happen again.
This is an experienced and deep group with plenty of size that head coach Bill Nees will put on the field. Anything less than the playoffs would be a huge disappoint. Piqua has all the pieces to not only make the post-season but do some damage once they get there.
Division II, Region 6
2014 RECORD: 5-5, 2-3 GWOC North
COACH: Bill Nees (171-70, 22 years at Piqua, 171-70 overall)
HONOR ROLL
Colton Bachman, Sr, WR – A huge target at 6-foot-4 and 196 pounds Bachman caught 23 passes for 320 yards and two touchdowns as a junior. That earned him second team All-GWOC North accolades.
Alex Nees, Sr, DB – A two-time second team All-GWOC North member Nees is true leader on the Indians defense. He has 109 total tackles in his career of which 70 are solo.
Jack Schmeising, Sr, DL – A solid junior campaign saw Schmeising record 34 tackles, 3.5 sacks and recover a fumble on his way to second team All-GWOC North acclaim.
Darrien Tipps-Clemons, Jr, RB – The focal point of the Indians offense this fall Tipps-Clemons is a load to bring down at 6-foot-1 and 219 pounds. He finished last season having ran for at least 100 yards in each of Piqua's final four contests. His 703 yards, 7.1/carry and 10 touchdowns rushing were enough to earn Tipps-Clemons second team All-GWOC North honors as a sophomore.
Jarrett Toopes, Sr, LB – A breakout year for Toopes saw him get in on 51 total tackles, register a sack, force two fumbles and recover another. He was named second team All-GWOC North for his efforts.
OTHER RETURNEES
Tristen Cox, Jr, DL – You can't teach size and that is Cox's biggest asset at 6-foot-4 and 311 pounds. He came on strong late in 2014 and looks to carry that momentum over into his junior year.
Rupert Delacruz, Sr, QB – In his first year as a starter Delacruz threw for 1,212 yards with 12 touchdown passes. He added another 224 yards and five touchdowns on the ground as a junior.
Derrick Gullet, Sr, LB – A healthy Gullet has shown he can make plays. He looks to bounce back after injuries saw him on see action in two games as a junior.
Brady Hill, Sr, DL – Expect big things out of Hill who looks to get back to the form that made him a honorable mention All-GWOC North pick as a sophomore.
Elijah Hudson, Sr, RB/DB – Look for Hudson's role on offense to increase as a senior as it is vital for him to give Piqua quality carries when he spells Tipps-Clemons.
Andrew Lee, Sr, DB – A returning starter in a polished Piqua secondary Lee has 75 tackles and four interceptions at the varsity level.
Noah Lyman, Sr, WR – The 6-foot-4 Lyman has 29 career receptions but must find a way get into the endzone. He has only scored one touchdown in his last 17 games.
Nathan Monin, Jr, TE/DE – Monin became an asset for the Indians offense as a blocker and a receiver last season. The 6-foot-5, 259 pound Monin reeled in nine receptions for 150 yards and a pair of scores. Look for Monin to make his presence felt on defense as he will use his size and speed to put pressure on quarterbacks from the outside.
PLAYOFF HISTORY
(10 appearances, 19-9) – 2007, 2006 (State Champion), 2001, 2000 (State Runner-Up), 1999, 1994 (Regional Champion), 1993 (Regional Champion), 1992 (Regional Champion), 1991, 1990 (Regional Champion)
2015 SCHEDULE
The schedule sees no new opponents as the Indians face the same 10 teams they did in 2014. Familiarity with those foes should aid Piqua greatly who will be out to avenge three tough losses from a year ago.
CLOSING THE DEAL
The difference from an average season and a great one for Piqua in 2014 was three losses by seven points each to Northmont, Butler and Greenville. All of those defeats came within a four week period. Reversing those fortunes this fall could see the Indians back in the playoffs for the first time since 2007.