Tigers pride wants more playoff success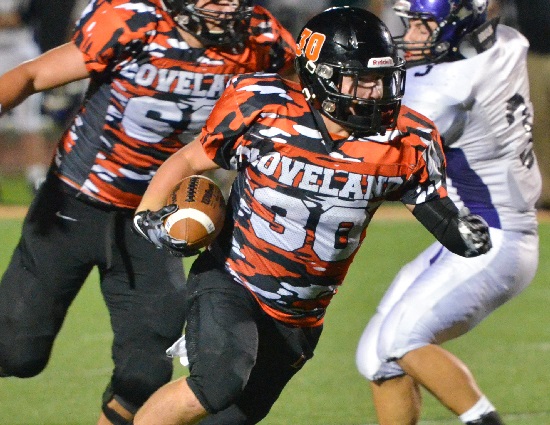 A grueling schedule in 2014 was too much to overcome as Loveland missed the playoffs a year after being crowned the Division II state champions.
The Tigers had a slew of sophomores and one very good freshman in Luke Waddell that played key roles on the state championship team in 2013. All of those players have an emptiness inside and feel there is still plenty to prove.
Here is a look at the playoff history of ECC teams:
ANDERSON (10 appearances, 12-9) – 2009, 2008 (State runner-up), 2007 (State Champions), 2003, 2002, 2001, 2000, 1996, 1994, 1992
KINGS (11 appearances, 11-11) – 2014, 2013, 2011, 2010, 2008, 2007, 2005, 2004, 2003, 2002, 1999
TURPIN (eight appearances, 9-8) – 2012, 2011, 2010, 2009, 2008, 2007, 2006, 1995
LOVELAND (four appearances, 6-3) – 2013 (State Champions), 2002,2000, 1986
GLEN ESTE (five appearances, 3-5) – 2014, 2006, 2005, 2004, 2000
WITHROW (three appearances, 0-3) – 2013, 2007, 2004
MILFORD (one appearance, 0-1) – 1986
WALNUT HILLS (one appearance, 0-1) – 2010