GCL South rises to the top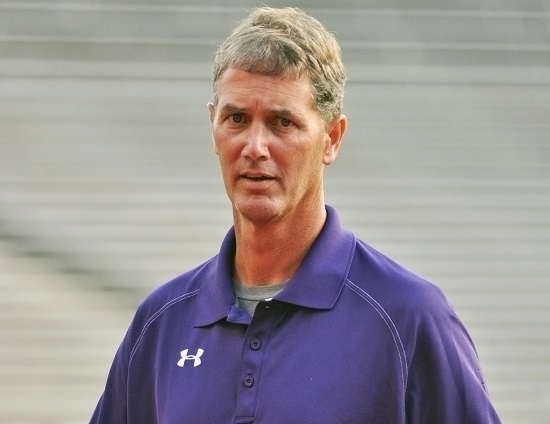 The Greater Catholic League South has been a post-season force in the 21st century. LaSalle brought home the league's seventh state title last December since 2002. For the first time ever in the GCL South all four teams made the playoffs in 2014.
John Rodenberg (Moeller), Steve Specht (St. Xavier) and Doug Ramsey (Elder) have all won two state crown with their respected schools since 2002. Moeller has been to the playoffs in each of the last 15 years. St. Xavier has made the trip to the post-season 10 times in the past 12 campaigns.
Here is a look at the Playoff History of the teams in the GCL South.
Moeller (33 appearances, 49-24 overall) – 2014, 2013 (State Champion), 2012 (State Champion), 2011, 2010, 2009, 2008, 2007, 2006, 2005, 2004, 2003, 2002, 2000, 1999, 1997 (State Runner-up), 1996, 1993 (State Runner-up), 1990, 1989 (State Runner-up), 1988, 1985 (State Champion), 1984, 1983, 1982 (State Champion), 1981 (State Runner-up), 1980 (State Champion), 1979 (State champion), 1977 (State champion), 1976 (State Champion), 1975 (State Champion), 1974, 1973
St. Xavier (21 appearances, 35-19 overall) – 2014, 2013, 2012, 2011 (Regional Champion), 2010, 2009, 2007 (State Champion), 2006, 2005 (State Champion), 2004, 2002, 2001 (State Runner-up), 2000, 1999, 1998 (State Runner-up), 1997, 1994, 1993, 1992 (State Runner-up), 1987, 1981
Elder (17 appearances, 29-15 overall) – 2014, 2013, 2012, 2009 (Regional Champion), 2008 (State Runner-up), 2007, 2004, 2003 (State Champion), 2002 (State Champion), 2001, 2000, 1999, 1996 (Regional Champion), 1995, 1991, 1989, 1988
LaSalle (five appearances, 5-5) – 2014 (State Champion), 2010, 2004, 2002, 1985