State, regional crowns elude GMC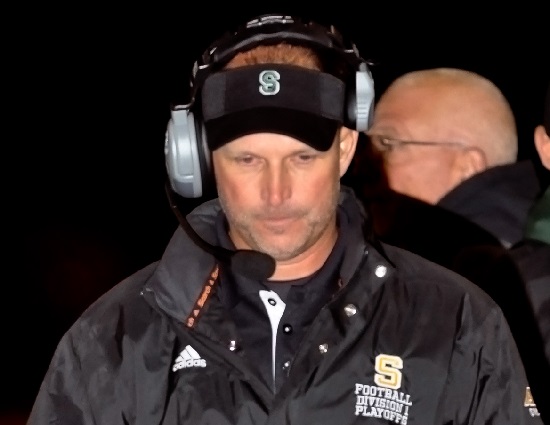 The Greater Miami Conference has arguably become the best public league in Ohio over the past five seasons yet they haven't had a regional or state champion since 2006. Colerain won a regional title in '06 and state title in '04.
Since 2010 the GMC has sent 16 teams to the playoffs. Colerain has made the last five tournaments. Here is a look at the Playoff History of the GMC schools.
Colerain (17 appearances, 31-18) – 2014, 2013, 2012, 2011, 2010, 2008, 2007, 2006 (Regional Champion), 2005, 2004 (State Champion), 2003, 2002, 2001, 2000 (Regional Champion), 1998, 1995 (2 wins forfeited), 1994 (Regional Champion)
Princeton (14 appearances, 19-11) – 2007, 2001, 1993, 1992, 1991, 1990 (State runner-up), 1988 (State runner-up), 1987 (State Champion), 1985, (State Champion), 1982, 1980, 1978 (State Champion), 1972 (State runner-up)
Fairfield (six appearances, 5-5) – 2013, 2005, 2000, 1999, 1986 (State Champion), 1985
Middletown (six appearances, 5-6) – 2011, 2010, 2009, 1990, 1989, 1987
Mason (six appearances, 1-6) – 2011, 2004, 2003, 1999, 1997, 1996
Lakota West (five appearances, 2-5) – 2014, 2013, 2009, 2006, 2004
Sycamore (five appearances, 1-5) – 2013, 2011, 2007, 2006, 1996
Hamilton (four appearances, 0-4) – 2010, 2001, 1997, 1994
Lakota East (two appearances, 2-2) – 2013, 2011
Oak Hills (one appearance, 0-1) – 1999