Brewer a big and dominant target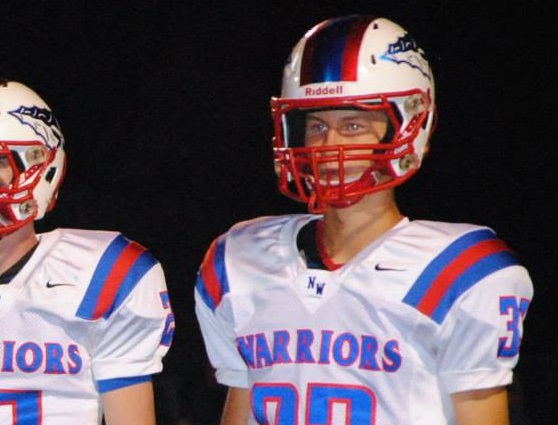 There are some pretty good offensive players returning in the CBC – Mad River division this fall and Springfield Northwestern wide receiver Cole Brewer is arguably the best of all of them. The 6-foot-5, 195 pound Brewer is coming off a junior season in which he caught 41 passes for 688 yards and eight touchdowns in eight games. He was named Division IV second team All-Southwest District for his efforts.
Brewer showed that he was a force with games of six receptions for 133 yards and two touchdowns, six for 109 and one, eight for 103 and two and a six catch affair for 129 yards and two scores. Expect more of the same with Trever Gebby back for a second season as the Warriors starting quarterback and experience backfield sees Logan Voorhees and Cole Baldwin also return. There are enough weapons on the Northwestern offense that teams will have to play Brewer straight up and that is going to lead to some monster performances once again for one of the league's premier players.
Brewer heads into his final campaign with 75 receptions, for 1,206 yards, 12 touchdown catches and five games of 100 or more yards receiving in his career.