Roundup: Dayton – Week 9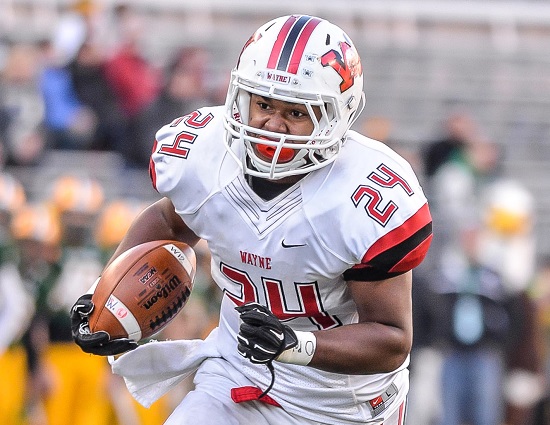 With season winding down players are beginning to step up in grand fashion. For seniors the end is nearing. The sense of urgency to go out on a high note is what fuels the fire. Underclassmen who are shinning at this time of year have seemed to have unlocked the mysteries at the varsity level. They are showing why they will be the "big men on campus."
Here is a look at Week 9 in the Dayton area:
Warriors wear down Wildcats – Fred Pitts ran for a career high 210 yards and a pair of touchdowns as Wayne (8-0-1, 4-0) remained unbeaten by taking out Springfield (6-3, 2-1). The Warriors run defense has been nothing short of outstanding all year long. Since the opening game tie, Wayne has not allowed more than 129 yards rushing in a game and the Wildcats became the fifth opponent to gain less than 80 yards on the ground. Warriors opponents are averaging just 1.9 yards per carry (246 total attempts) and just 61.3 yards per contest in that span.
Browder dropping bombs – Troy (8-1, 4-0) doubled up Greenville (3-6, 0-4), 42-21 for its fourth straight win. Junior Josh Browder ran for a career high 267 yards and five touchdowns as the Trojans clinched their first playoff berth since 2011. Five times in the last seven games Browder has run for more than 130 yards. He has found the end zone 15 times rushing in that span.
Skyhawks gain footing with Redmon's legs – KJ Redmond had a career night as Fairborn (2-7, 2-1) rolled over West Carrollton (1-8, 0-3), 53-12. The junior ran for 304 yards on 16 carries with touchdown runs of 10, 40, 65 and 75 yards. Redmon has come of age with four rushing outputs of 144, 127, 175 and 304 yards in the Skyhawks last five contests. For the season, he has 907 yards and 10 touchdowns rushing.
Thunderbolts Kenerly stuns Springboro – Northmont (4-5, 1-1) ended a four game losing streak grabbing a 10-7 first quarter lead over Springboro (6-3, 1-1) and never relinquised it in a 32-20 victory. The Thunderbolts rode the grit and determination of running back Devin Kenerly who ran for 228 yards on 33 totes with four touchdowns including two in the fourth quarter that sealed the victory. The junior had never run for more than 95 yards before the breakout performance. Springboro has allowed 297.2 yards and 20 rushing touchdowns over its last five outings.
Grandin takes the reins – Centerville (4-5, 1-2) beat Fairmont (1-8, 0-3) and got its first two game winning streak of the year. A large reason for the Elks success is the play of quarterback Alec Grandin who had his second straight 200-yard passing game in the win over the Firebirds. The junior has amassed 584 yards of total offense (481 passing, 103 rushing) and accounted for four touchdowns (two passing, two rushing) for the revived Elks offense the past two weeks.
Madison gets Maximus effort – keep an eye on Madison Senior (6-3, 3-2) defensive lineman Maximus Evans. The 6-foot-2, 250 pound sophomore had three-and-a-half sacks in the Mohawks win over Waynesville (0-9, 0-5). Evans now has 11.5 sacks on the season of which seven have come in the last four weeks.
A finale full of fireworks – The two hottest teams in the Southwest Ohio Public League will battle it out to end the regular season. Dunbar (8-1, 6-0) had little problem handling Taft (6-3, 5-1) on its way to a sixth straight win and the SOPL American title. The Wolverines have scored at least 42 points in all of those victories. Belmont (6-2, 5-0) will head into the game winners of five in a row. The Bisons have scored at least 47 points in all of their wins during their current streak.
Greenon's misery hits 30 – The loss to Benjamin Logan (9-0, 3-0) on Friday night extended the losing streak for Greenon (0-9, 0-3) to 30 games. The Knights haven't tasted victory since October 2013. Lack of offense has been the Knights downfall during their current 30-game skid. Greenon has been shutout 12 times, scored six points seven times, scored seven points once, eight points once and only put up more than 15 points once (20 points against West Carrollton in Week 3) in that span.