All grown up at Indian Hill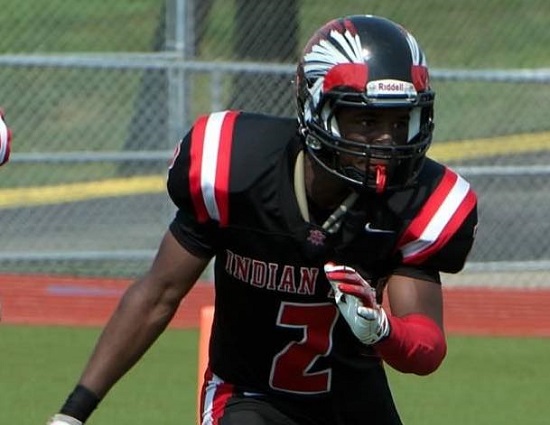 Indian Hill allowed an average of just 11.8 points in its final six games of 2014.
And while the defense was clearly a strength for the Braves last season, Indian Hill is hoping to be even better at shutting down opponents this fall with numerous returning starters on that side of the ball.
Colin Shaw, Dawson Aichholz, Dan Becker, Zarian Hunter-Cure, Ben Korgenal and Grant Gottdiner highlight what could be the top defensive unit in the league.
The Braves only lost four players from that 2014 campaign that saw them drop the final two regular season games at home to formidable Wyoming and Taylor teams following a 5-2 start, possibly costing them a playoff berth.
Indian Hill will need to score more points to have success in 2015. The Braves scored just 19.9 points per game last year and were held to just 51 points in their final four contests.
Things are looking positive for Indian Hill this season, especially since coach Tony Arcuri said he is highly impressed with his team's work ethic.
"This is a team that has discovered the importance of off-season training," Arcuri said. "They have bought into the idea that victories are earned in the weight room. This is one of the strongest Indian Hill teams I have coached."
Division IV, Region 14
2014 record: 5-4, 4-3 CHL
Coach: Tony Arcuri (5-4 at Indian Hill, one year, 18-12 overall, three years).
HONOR ROLL
Nick Heidel, Sr, WR – A First-Team All-CHL selection and two-year starter, Heidel caught 22 passes for a team-best 412 yards and an Indian Hill-high five TDs. He also averaged 39.7 yards as a punter and was 18 of 19 on extra points.
Reed Aichholz, Jr, QB – A Second Team All-CHL selection in 2014, Aichholz threw just four passes, all incompletions. He was the team's leading receiver with 24 catches, and he recovered a pair of fumbles at defensive lineman.
Dan Becker, Jr, LB – The 6-foot-5, 225 pound Becker led the team in tackles last season (55), forced three fumbles and recovered two. He was a Second Team All-CHL in '14.
Grant Gottdiner, Sr, DL – A strong presence in the middle of the defense, Gottdiner recorded 23 total tackles last year. Gottdiner was named Honorable Mention All-CHL for his efforts.
Dawson Aichholz, Jr, DB/ATH – The junior is already a two-year starter. He picked off a pass and made 36 solo tackles in 2014. Aciholz was an Honorable Mention All-CHL honoree in '14.
OTHER RETURNEES
Ben Korengel, Sr, DB – Another returning starter on defense, Korgenal had three interceptions, a forced fumble and a recovered fumble in 2014.
Colin Shaw, So, DB – Shaw is just a sophomore, but he started every game as a freshman last season. He intercepted three passes and accounted for 26 total tackles.
R.J. Dein, Sr, ATH – Dein is expected to make an impact with his speed and athleticism.
Matt Duncan, Jr, OL – Duncan logged some playing time last season and has built a ton of strength this off-season.
Nick Gehrich, Sr, ATH – The fastest player on the Braves, Gehrich only carried the ball once last season but he gained 17 yards.
Zarian Hunter-Cure, Jr, LB – The speedy Hunter-Cure has had a great off-season after playing sparingly last fall.
NEWCOMERS
Phil Farist, Sr – The strongest player on the roster according to Arcuri, Farist is a transfer from Sycamore.
Joel Berger, So, ATH – A speedy potential impact player is looking to blossom this fall.
Mick Oakes, So, OL/DL – A big body looks to step in on an offensive line that lacks depth.
Marco Fiore, So, DB – Fiore logged some time in the secondary as a freshman.
2015 schedule
Indian Hill's worst loss in 2014 was to CHCA, and the Braves replace that matchup with Waynesville. The Braves other nine opponents from last season remain on this fall's schedule. However, after playing seven home games last year, Indian Hill plays six games on the road in '15.
PLAYOFF HISTORY
(eight appearances, 5-8 overall) – 2007, 2006, 2005, 2004, 2001, 2000, 1999, 1996
OVER 21:
Indian Hill allowed more than 21 points just two times last season. CHCA scored 44 and Mariemont tallied 28, but none of the Braves' last six foes went over that threshold.
MR. VERSATILITY:
Nick Heidel finished with 57 points last season, the seventh-highest total in the CHL. Heidel had 18 extra points, one field goal, five receiving TDs and one return score.