Mustangs will need gas in October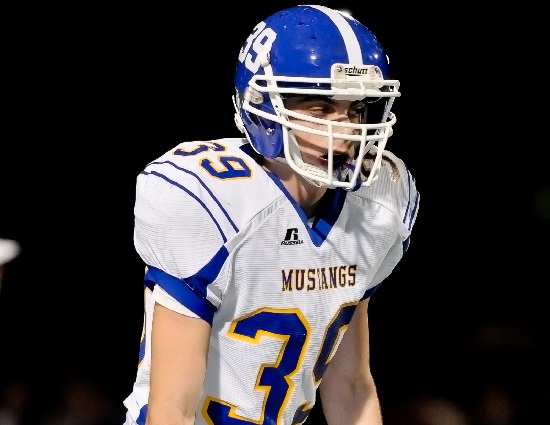 It is time for Madeira to take the next step. Head coach Mike Shafer has gotten this team to the playoffs in each of the last four years. The Mustangs have never made it out of round one.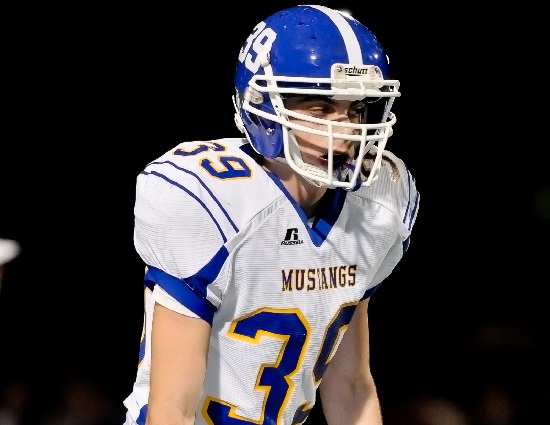 With a deep pool of talent and a culture of winning embedded into them this Madeira squad has the ingredients to make a run in November.
The real truth will be found out about the Mustangs down the back stretch. They will face three 2014 playoff teams over the final four weeks of the season. How they fare in those contest will be a great indicator of what kind of damage they can or can't do in November.
Division V, Region 18
2014 RECORD: 7-4, 4-3 CHL
COACH: Mike Shafer (57-28 @ Madeira, eight years, 94-61 overall, 15 years)
HONOR ROLL
Jake Megois, Sr, LB – A Third Team All-Ohio selection as a junior Megois is the leader of the Madeira defense. He finished '14 with 148 total tackles (80 solo) and 7.5 sacks.
Nick Gelhaus, Sr, OL/DL – Gelhaus recorded 51 total tackles and 4.0 sacks on his way to Second Team All-Southwest District honors as a junior.
Nick Cedillo, Sr, WR/DB – One of the CHL's top playmakers Cedillo had 1,163 all-purpose yards, 42 recptions for 891 yards (21.1/catch) and 10 touchdowns in '14. On defense he picked off four passes. Cedillo was named First Team All-CHL for his work.
Eddie Englert, Sr, OL/DL – The 6-foot-2, 280 pound Englert is a pillar on the Mustangs o-line. He was an Honorable Mention All-CHL pick as a junior.
Nick Ramos, Jr, LB – A breakout season saw Ramos get in on 70 tackles and record 3.5 sacks on his way to being named Honorable Mention All-CHL as a sophomore.
OTHER RETURNEES
Matt Schroeder, Sr, QB – Despite being slowed by injuries as a junior Schroder was still able to accrue 1,019 yards of total offense (713 passing, 306 rushing) and account for nine touchdowns (six passing, three rushing) in six games.
Jacob Bellayuto, Jr, DB – a solid sophomore season saw Bellayuto pile up 51 total tackles with an interception.
Greg Corn, Jr, RB/DB – Corn came on strong during the second half of '14. He finished 727 yards and seven touchdowns including four contest with at least 110 yards on the ground in the Mustangs last six regular season affairs.
Chris Landgrebe, Jr, K – Connected on 27/29 extra points and 4/5 field goals as a sophomore.
NEWCOMERS
Jeremy Mason, Sr, OL/DL – Had 24 total tackles with a fumble recovery as a junior.
Jack Cravaack, So, TE – The 6-foot-5 Cravaack got into six games as a freshman registering 12 total tackles on defense and hauling in four receptions for 23 yards on offense.
Kyle Johnson, So, WR – Mop up roles in blowouts as a freshman saw Johnson ramble for 184 yards on 14 carries (13.1/carry) with a touchdown. Johnson could wind up as the Mustangs quarterback starting in '16.
PLAYOFF HISTORY
(nine appearances, 0-9) – 2014, 2013, 2012, 2011, 2005, 2001, 2000, 1999, 1982
2015 SCHEDULE
The Mustangs could be 6-0 by the time they face Wyoming in Week 7. The schedule gets tough from there as Madeira ends with tilts against Indian Hill, Taylor and Mariemont to finish up '14.
CONFERENCE KINGS
Madeira has had seven straight winning seasons in CHL play. The Mustangs are a combined 38-11 in conference play during that span.
A DUBIOUS DISTINCTION
No school in Ohio has been to playoffs more than Madeira without a post-season win. The Mustangs are 0-9 in the playoffs.