Kings tops Lebanon in TD fest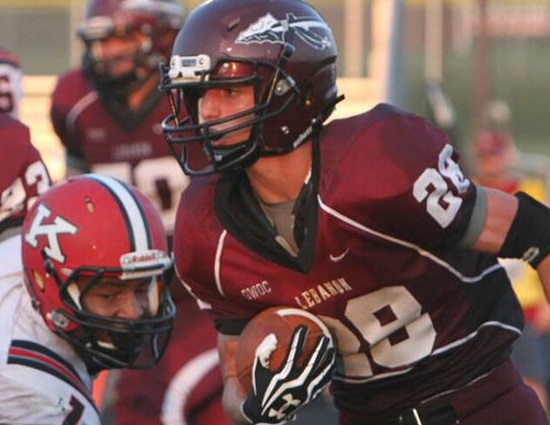 After a quiet first quarter in which only three points were scored, Kings and Lebanon hit their offensive strides, combining for 104 points and 981 yards of offense.
Kings ultimately came out on top, 59-45.
Three different Kings players found the end zone on the ground in the second quarter, including a 38-yard touchdown run by Avery Koller. Lebanon responded when Dakota Allen found Cody Brown for a seven-yard touchdown pass. The Knights led 21-10 at the half.
Trailing 28-10 in the third quarter, Lebanon rallied behind the arm of Allen as he connected on touchdown passes of five and 35-yards, cutting the deficit to four points. After trading touchdowns, Kings led 35-31 at the end of the third quarter.
Kings running back Avery Koller scored twice in the fourth quarter, including a 12-yard touchdown that gave the Knights a 56-38 lead with 2:45 remaining. Allen responded by throwing his fourth touchdown of the game. However, Lebanon's rally came up short.
Kings outgained Lebanon, 531-450.
Kings running back Tyler Knecht ran for 166 yards and three touchdowns. His backfield counterpart Avery Koller tallied 136 yards and three touchdowns.
Lebanon quarterback Dakota Allen threw for 375 yards and four touchdowns while rushing for 34 yards and touchdown.
Next week, Kings will host Xenia. Lebanon will look to bounce back when it visits Loveland.