Fairfield outlasts Centerville in shootout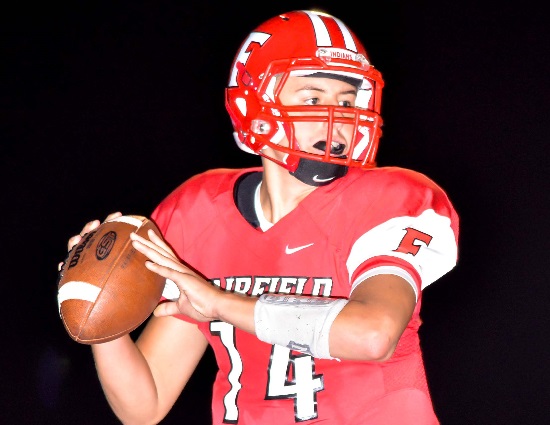 Fairfield came out on top after a high-scoring affair with Centerville, 35-32 at Lakota East on Friday.
Centerville got the scoring started when running back Dominic Ashburn scampered to the end zone from three yards out. Fairfield quickly responded with a 12-yard touchdown pass to T.C. Wells from quarterback Hunter Krause, tying the score at seven.
After Fairfield tacked on another touchdown the second quarter, the Elks cut the deficit to four just before halftime with a 28-yard field goal.
Entering the fourth quarter, the Indians had a 21-10 lead over Centerville. A scoring barrage would ensue, as the two teams combined to score 36 points in the fourth quarter. The Elks were unable to recover the onside kick with 1:39 remaining, sealing the win for Fairfield.
The Indians outgained the Elks, 435-359.
Fairfield running back David Keeling tallied 119 yards on only nine carries while scoring two touchdowns.
Centerville receiver Nate Richmond finished with nine receptions for 122 yards and a touchdown.
Due to Fairfield's stadium renovations being incomplete, this game was played at Lakota East.
Next week, Fairfield heads up north to take on another GWOC opponent, Northmont. Centerville will look to bounce back when it hosts Springboro.