Backfield Strong For Valley View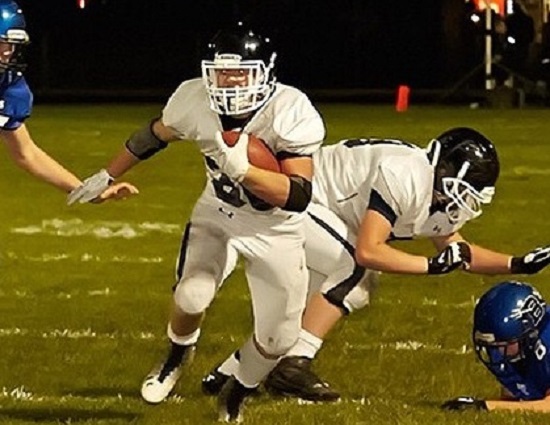 Valley View took a slight step back last year, finishing 6-4 after posting a 10-2 record in 2013.
But coming off a season in which they won four fewer games, the Spartans have a quarterback with varsity experience returning in Kole Smith plus two of its top running backs from that campaign.
Kris Ketron is in his fourth year at the helm of After Valley View, and after the Spartans went 4-6 in his inaugural campaign, they are 16-6 the past two years.
Division IV, Region 14
2013 RECORD: 6-4.
COACH: Kris Ketron (20-12 in three seasons at Valley View).
HONOR ROLL
Kole Smith, Sr., QB – Smith went 9-for-19 for 80 yards last season, but the majority of that playing time was against a tough Monroe team that shut out Valley View. He had an 80-yard rushing game last season as well.
Jake Neatherton, Jr., RB – Neatherton was the Spartans' leading rusher in 2014 with 603 ground yards on 100 carries for a 6.0 average. He also scored 10 touchdowns.
Collin Genslinger, So., RB – The future looks bright for the Valley View backfield. Genslinger was limited to six games, but he averaged 5.7 yards on 33 carries, and he caught four passes for 181 yards and two TDs vs. Franklin.
Nolan Donahue, Sr., OL – Will help anchor an offensive line that led the Spartans to 329 yards and 28.6 points per game in 2014.
Jarred Bisceglia, Sr., LB – Forced two fumbles and recovered another on a defense that recorded a shutout and held four opponents to 14 points or fewer.
SCHEDULE
Valley View changed up its first week from last year, but its final nine opponents will remain the same, as will the order in which the Spartans face them. After opening with Roger Bacon in 2014, Valley View travels to West Liberty Salem to begin this season.
PLAYOFF HISTORY
(17 appearances, 30-14) – 2013, 2009, 2008, 2007, 2005, 2003, 2002, 2001, 2000, 1999, 1998, 1997 (State champions), 1996 (State champions), 1995, 1994 (State champions), 1993, 1992.
CHAMPIONSHIP CALIBER
Valley View won state titles in 1994, 1996 and 1997. The Spartans advanced to the second round of the postseason in 2013, their only postseason appearance in the past five seasons.
30 AND OVER
Valley View reached the 30-point mark five times in 2014. The Spartans were 4-1 in those games and 2-3 when they did not scored 30 or more points.