GWOC and UK in harmony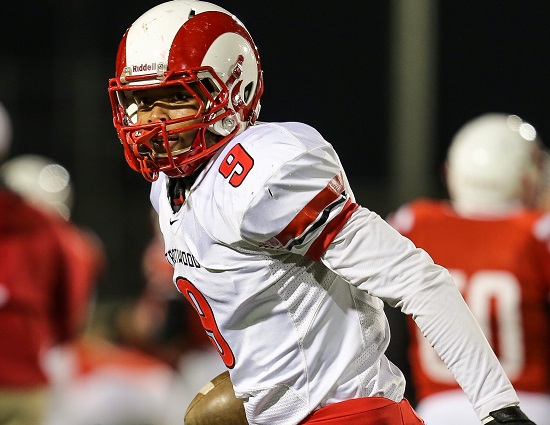 Once again the Greater Western Ohio Conference is full of players that have a future at the next level. Some are still going through the process, while others have made their decisions. One common place for GWOC players is Lexington, Kentucky to attend the University of Kentucky.
The Wildcats are making a habit recruiting in the Dayton area. Trotwood-Madison defensive end Roland Walder, Wayne defensive back Tobias Gilliam, Springfield defensive line Kordell Looney, and Springboro tight end Justin Rigg have verbally committed to Kentucky. According to Yahoo Rivals.com, Kentucky has the 12nd ranked 2016 recruiting class.
Springfield offensive lineman Darius Harper is also considering Kentucky so he can be joining this group of GWOC players in Lexington. He is also considering Kansas, Louisville, Maryland, Pittsburgh, Kent State, Cincinnati, Bowling Green and Illinois.
Rivals.com has Walder ranked the highest among the GWOC players committed to the Wildcats. The 6-feet-3 defensive end chose Kentucky over the likes of Cincinnati, Nebraska, Pittsburgh and Bowling Green. He is projected to play outside linebacker at the next level.
Last season Walder led Trotwood-Madison with 73 tackles and two fumble recoveries, which one he ran back for a touchdown. He helped Trotwood-Madison to be the sixth best defense in the conference, allowing just over 234 yards per game.
Centerville has their share of players looking to play at the next level. Quarterback Jacob Harrison is attending the Naval Academy next fall. Linebacker Adam Hensley has verbally committed to West Virginia. The 6-feet-3 linebacker led the Elks in tackles a year ago. Defensive backs Xavior and Ilyaas Motley are also being looked at by many colleges. Both have Eastern Michigan and Toledo on their list, but Xavior is also considering Illinois, Bowling Green and Ball State.
Also keep an eye on Wayne transfer quarterback Messiah DeWeaver, who has committed to Michigan State, and Springboro quarterback Elijah Cunningham, who has verbally committed to Bowling Green. DeWeaver is ranked as the eighth best pro-style quarterback in the country according to Rivals.com. He originally committed to Michigan until former Michigan head coach Brady Hoke was fired. DeWeaver played with Trotwood-Madison before transferring to Wayne where led them to a state title appearance in 2012 and 13. Trotwood-Madison went 35-8 while DeWeaver was the starting quarterback.
Cunningham has led Springboro to an 13-3 record as the starting quarterback. The pro-style quarterback is expected lead Springboro to another good season.
The GWOC is full of talent and will be very competitive in 2015. Four of the future Wildcats will have the opportunity to compete against one another before they become teammates in Lexington. It should be another great season.