Edgewood edges Northwest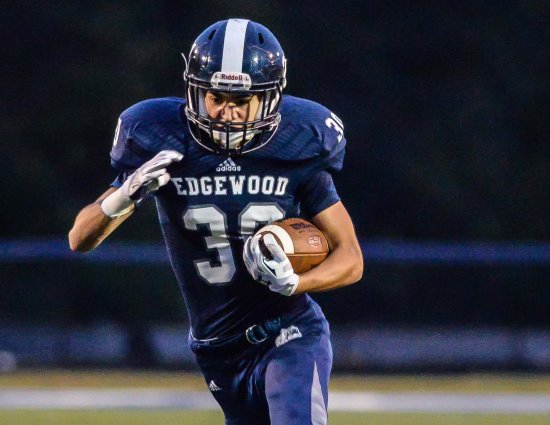 Behind the leg of Julian Pletz, the Edgewood Cougars narrowly defeated the Northwest Knights 24-21 in a key SWOC match up on Friday night. With the game tied at 21 in the fourth quarter, Pletz came through in the clutch, hitting a game winning 42-yard field goal.
Northwest jumped out to a 14-0 lead after Brandon Shelton connected with Greg Jackson on two long touchdown passes from 45 and 46 yards out.
The Cougars quickly rebounded. After a touchdown by running back Thomas Lindsay, quarterback Drew Reckart found Zach Smith for a 4-yard touchdown pass, tying the game at 14 at halftime.
Northwest would regain the lead in the third quarter on a 2 yard Brandon Shelton touchdown run.
After a fourth quarter touchdown by his teammate Drew Reckhart, Pletz nailed the 42 yard game winning field.
Edgewood out gained Northwest 350-298.
Lindsay would finish with 123 yards and one touchdown for the Cougars.
Shelton completed 11 passes for 195 yards and two touchdowns for the Knights.
Next week, Edgewood travels to Talawanda. Northwest will look to bounce back when it visits Little Miami.