Roundup: Cincinnati – Week 7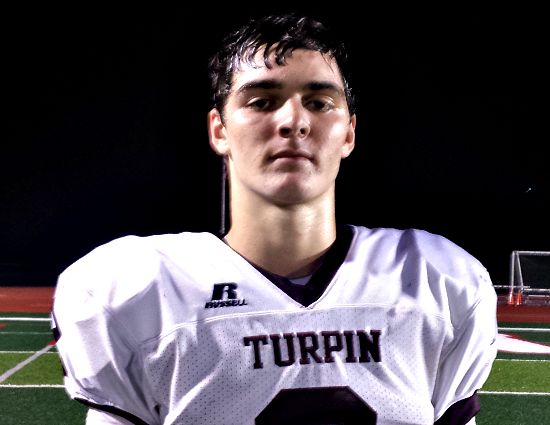 The Week 7 of the high school season was once again exciting in Cincinnati as team's were vying for a final push playoff spots. There are also teams like Indian Hill and Reading that are setting up key matchups at the end of the season that will determine the conference champion.
Turpin remains undefeated with a shutout of Anderson on Friday night. They have a one-game lead in the standings over Glen Este and Kings, but hold the tiebreaker over both teams after defeating Kings and Glen Este in back-to-back weeks. The Spartans still have Milford (3-4) and Loveland (3-4) left on the schedule and most likely the toughest tests on the schedule.
Kings moved past Milford to a 34-7 win behind junior quarterback Tyler Knecht's 223 passing yards and a touchdown. He also had a rushing touchdown.
Both Indian Hill and Reading remained undefeated at 7-0 and 4-0 in the conference. Indian Hill defeated Finneytown, 41-0, and Reading cruised to a 31-17 win over Taylor. Reading junior running back Baden Pinson rushed for 187 yards and two touchdowns. Indian Hill quarterback Reed Aichholz had four touchdowns, one passing and three rushing. This is setting up a matchup in the last week of the season when Indian Hill and Reading meet at Indian Hill.
Hamilton gained 543 yards, including 365 yards passing from Steve Cunningham to defeat Middletown, 34-22. This is Big Blue's third win after going winless a year ago. Running back Isaiah Murph added 227 total yards in both rushing and in the receiving game.
In a battle of GCL-Co-eds, Alter slipped passed Badin, 27-22, Alter overcame a 22-14 deficit to score 13 points in the fourth quarter. Both touchdowns in the fourth quarter came from Andy Turpin.