CHCA Wins Sixth Straight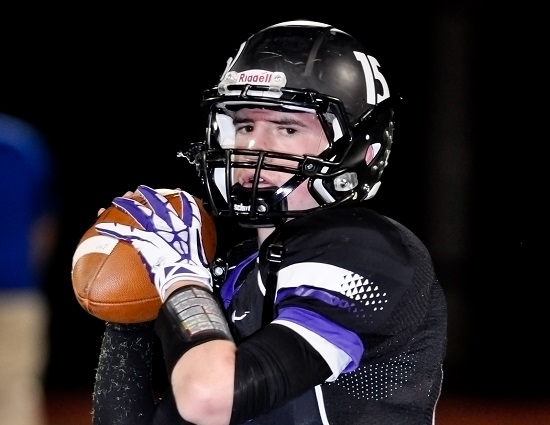 Cincinnati Hills Christian Academy cruises to its sixth straight win Friday night, defeating Summit Country Day (3-4, 0-2), 49-23, at CHCA Stadium.
With nearly a sold out crowd looking on, CHCA (6-1, 2-0) gained over 500 yards, 297 yards coming on the ground. Senior quarterback Johnny Noyen led the team with 141 rushing yards and a touchdown, but it was junior running back Kesean Gambler with 88 yards and four touchdowns, all in the first half.
"Our offensive line is taking care of us, and had over 450 yards of offense in the first half," CHCA head coach Eric Taylor said. "We won the battle up front and our line is doing a great job. Kesean is running the ball hard, but Johnny had over 700 yards in the first four games and can run ball"
Noyen scored on a 75-yard run in the first half that helped CHCA jump out to a 42-10 halftime score. The majority of the starters played only one half after having a commanding lead against one of their conference rivalries.
"We lost a lot from our team last year, but we have a lot of weapons on offense and excited where we are headed," said Taylor.
This is only the second game Gamble played with CHCA after missing the first five games after transferring from Fairfield High School. Last week Gamble rushed for 153 rushing yards and three touchdowns last week against Clark Monetssori.
"The offensive line is pretty big, and with Johnny passing the football, and Adam Baker catching the football, everybody clicking on all levels," said Gamble.
His four touchdown performance is the most in his career, and Gamble expressed this is the best offense he has played in.
Junior running back Ben Collado has helped the team in all aspects of the game. He finished the game with 135 total yards and a touchdown. His touchdown came on a 32-yard run.
CHCA plays at North College Hill next Friday, but in two weeks host undefeated Cincinnati Country Day, which could decide the winner of the Miami Valley Conference Scarlet Division.