Prince Commits to Auburn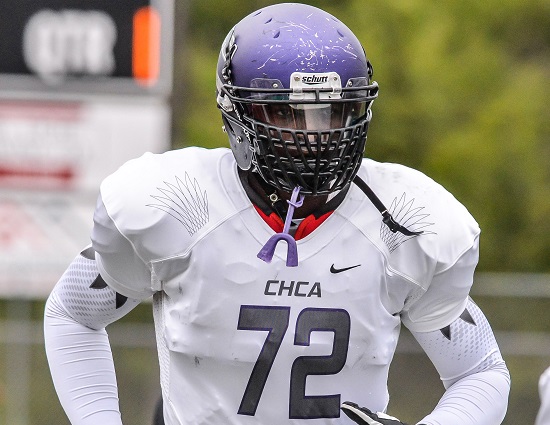 CHCA senior defensive end Prince Sammons will join the SEC and attend Auburn University this fall.
Sammons had CHCA fans and the media on the edge of their seats as he waited until National Signing Day to announce his decision. The Tigers over chosen over Duke, Michigan State and Oregon. Auburn was the last official visit Sammons made, which came on Saturday, January 30.
Auburn had 21 players commit on Wednesday with Sammons being the only player from the state of Ohio. The Tigers recruiting class ranks ninth in the nation, according to Yahoo.com.
The 6-feeet-6, defensive end has come a long way since being a ball boy for the football team. Sammons came to this country fron Nigeria with a future in basketball, but found his gift to be in a game that he never played before coming to the United States. Now he is a four-star recruit heading to Auburn, Alabama to play in one of the best conferences, and play in the traditional Iron Bowl.