Dayton Top Ten Recruits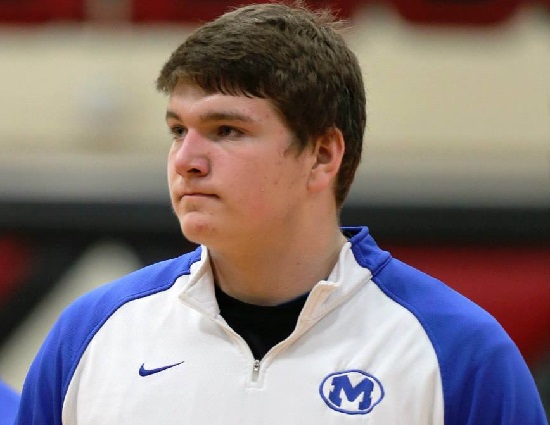 The Cincinnati area usually overshadows Dayton when it comes to highly touted recruits in the area, but the gap between the two is starting to close. This year's Dayton list consists of an Ohio State, Michigan State and a Cincinnati commit, and others that are gaining interest from top programs.
Here are the best recruits in the Dayton area:
Josh Myers, Miamisburg, OL – This is a very easy decision having Myers atop the Dayton list. This 6-feet-6 senior is regarded as one of the best lineman not only in the state, but in the country. Myers committed to Ohio State before his junior season. He comes from a pedigree of college athletes as his father played football at Kentucky, mother played basketball at Dayton, and brother is currently playing football for Kentucky.
Danny Davis, Springfield, ATH – This senior can do it all. When you are watching one of his games, one minute he is slotted outside, the next play he is in the backfield receiving the handoff, and then he is returning kickoffs and punts. In the game against Princeton in Week 2, Davis had 382 all-purpose yards, including an 80-yard run for a touchdown. The offense runs through Davis. He has received over a dozen offers, including Michigan State, and more offers will float in as we get near signing day.
L'Christian "Blue" Smith-Cochran, Wayne, WR – This 6-feet-5 receiver is the best Dayton player in the 2018 class. He has received offers from Alabama, Notre Dame, Michigan and Ohio State. In last week's game against Moeller, Smith had 84 receiving yards on five receptions. A year ago as a sophomore, Smith was third in the league in receiving yards with 1311.
Cody Lamb, Miamisburg, OL – Myers receives the majority of the attention on Miamisburg, but Lamb is the best kept secret on the Vikings offensive lineman. The 6-feet-4 lineman received interest from a variety of MAC schools, but verbally committed to the University of Cincinnati.
Alex Reigelsperger, Wayne, DE – Took notice of Reigelberger last season in the season opener against Moeller when he was in the Crusaders backfield. As a sophomore, Reigelsperger was second in the league with nine and a half sacks. Kentucky, Rutgers and Western Michigan have all made offers, but Reigelsperger is only a junior so more offers are on their way.
Leonard Taylor, Springfield, ATH – This 6-feet-6 junior originally committed to Michigan during the Wolverines' spring game back in April, but recently took to Twitter saying he is no longer committed to the Wolverines. It remains to be seen which school is now is the lead for him. The coaches look to Taylor to help Davis move the football down the field. At times Taylor played quarterback, but also setup in other areas on the field. With his size it is very difficult to take him down, and he is just a junior so his 6-feet-6, 240 lb frame will just get stronger.
Raveion Hargrove, Trotwood-Madison, RB – This junior running back is not getting many offers because of his size, but he is truly one of the best running backs in the area, if not the state. Last season as a sophomore, Hargrove rushed for just over 3,000 yards and 39 touchdowns in 13 games. He has followed that with 194 yards and four touchdowns in the first two games. Akron and Toledo have bought into Hargrove's talent, and others will be missing out if they do not offer this junior a scholarship.
Moses Douglas – Springfield, FS – This 6-feet-1 free safety is only a sophomore but has already received scholarships including Cincinnati, Purdue, Kentucky, Iowa and Iowa State. He has plenty of varsity experience left in his career and will continue to improve. His father is the head coach at Springfield and a former NFL player with the Bears and Giants.
Darien Tipps-Clemons – Piqua, RB – This senior running back was the offense for Piqua last season. He rushed for over 1,500 yards and 24 touchdowns, and fifth on the team in tackles. He has committed to Michigan State.
Joseph Scates – Dunbar, WR – This junior receiver does it all for Dunbar. Scates is looking to play receiver at the next level, but also plays free safety and kick returner. He accounted for nine touchdowns and 749 all-purpose yards. He has offers from Toledo and Cincinnati.