Middies Calhoun Commits to EMU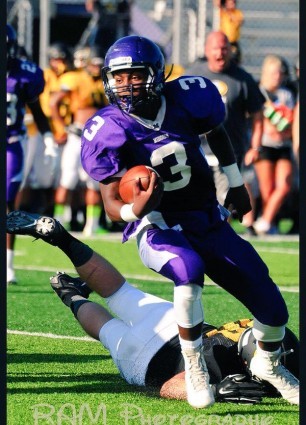 The Eastern Michigan 2016 recruiting class improved when Middletown safety Vincent Calhoun made his decision to join the Eagles' program this fall.
The 5-feet-11 senior played multiple positions in 2016, primarily safety and running back. He led the 4-6 Middies with 71 solo tackles, and was second on the team with 493 rushing yards and nine touchdowns. He even threw a 16-yard touchdown pass in the Hamilton game.
Calhoun is considered a three-star recruit, according to Yahoo Rivals. He received offers from Eastern Kentucky, Illinois, Kent State and Eastern Michigan. Bowling Green made an offer, but was taken off the table as their roster became full. Calhoun said he was going to have to wait for a recruit to de-commit, which in turn helped Calhoun make his decision to come an Eagle.
"The Eastern Michigan coaches showed me the most love," said Calhoun.
Calhoun becomes the third three-star recruit to join the Eagles' 2016 recruiting class and the first Ohio player in the top 70 to verbally commit to the Eagles.
Calhoun is the third Middie since 2013 to commit to a Division I-A program. The last two were Ohio State wide receiver Jalin Marshall and Bowling Green defensive end Kyle Junior. Just recently Marshall declared for the NFL Draft.