National Signing Day 2016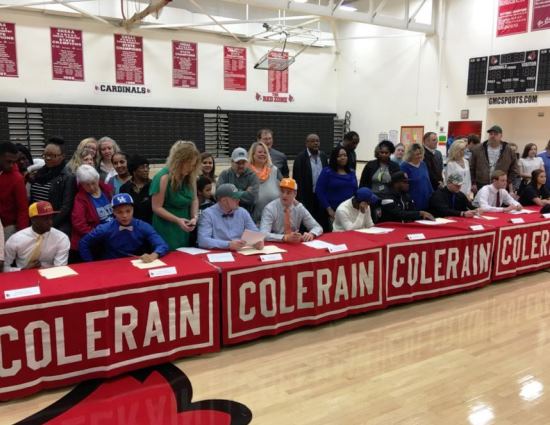 The day that so many local athletes have worked so hard for their whole lives is finally here, it's National Signing Day!
Follow along all day with us on Twitter @TSFootball as we bring you the area's best coverage.
We already have well over 100 players listed in our RECRUITING TRACKER and we will update it throughout the day and well after National Signing Day comes to an end.
Check out all our RECRUITING FEATURES as well and be sure to send us your NSD photos to staff@tristatefootball.com or on Twitter @TSFootball.
In addition, check out what our partners at WCPO and @MikeDyer have going on as we team up to cover National Signing Day like no other media outlet in town.
TSF will be live today at the following locations:
–LaSalle (9:00 AM)
–GMC event (1:00 PM)
–Loveland (2:00 PM)
–Springboro (2:30 PM)
–And Many More
Watch video interviews from Signing Day on our YOUTUBE channel.