ET Goes Home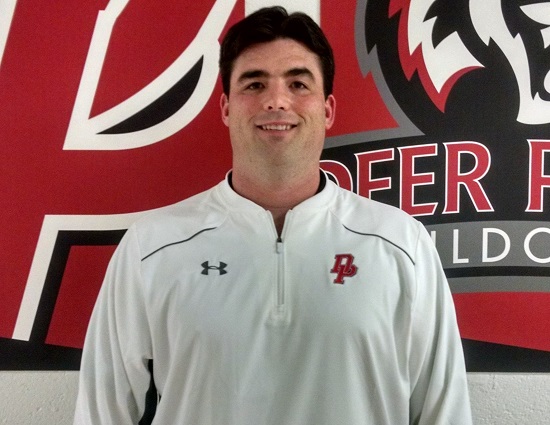 It was one of the most jaw dropping moments of this off-season when Eric Taylor announced he was leaving CHCA to take the head coach and athletic director positions at Deer Park last week. Wednesday night the Deer park board gave their official approval for the hire and the first asked by everyone of Taylor was then, "what, are you crazy?"
Taylor went a 77-17 the past eight seasons at Cincinnati Hills Christian Academy including a Division V Regional title in 2014. The Eagles made the playoffs seven times under his guidance. His players enjoyed success on the field and rarely struggled in the classroom. CHCA offered Taylor many amenities that would make coaches at other schools envious.
Deer Park has gone a combined 8-72 the past eight years including a 2015 record of 2-8 the Wildcats best during that span. The slide started the season after Deer Park went 9-3 in 2007 won the school's first ever playoff game.
Why would Taylor want to inherit such a mess. Clearly this wasn't about wins for him. There was no ego fueling his fire but several factors weighed on Taylor's decision.
"I would not have taken this job had I not seen a commitment from the people at Deer Park," Taylor said. That box was checked immediately when he saw what the high school had done with modernizing their building and facilities in the bows of the school which include a state of the art classrooms, an incredible weight room, new locker rooms and coaches offices.
Family also played a major part in his decision. Public schools offer benefits and a retirement plan that a private school like CHCA just can't match. It is not a selfish move it's just practical and a disservice to his wife and children not to think about providing for their futures.
What ultimately ignited Taylor's flame was the chance to make an impact over being an influence on the kids. Deer Park offered that challenge and for Taylor that is what the meaning of all of this is about.
This will be Taylor's 10th season as a head coach. He now looks back on his first and only season at Finneytown and can see that he made an impact on how some his players have now turned out. A decade later he feels that the kids at Deer Park are similar. It is what will drive Taylor until the day he retires. This journey has never been about Eric Taylor it has always been about the kids and the more you talk to him the more you realize just how true that really is. Home is where the heart is and Deer Park welcomes back in incredible family member.
Hear from new Deer Park Head Coach and AD, Eric Taylor: https://www.youtube.com/watch?v=um3Q6yCGTn4